By Daniel Dunaief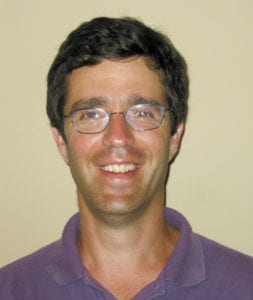 Theodore Geisel, or Dr. Seuss as he was better known, was born 115 years ago earlier this month. He brought us so many wonderful characters, from Horton — my favorite — to Thing One and Thing Two to the Grinch to Sam-I-Am.
A wonderful part about having children is revisiting these friends from our own childhood. Certainly, babies born today have more options, but Seuss characters continue to inhabit their world almost as much as they did ours.
Before our daughter was born, we used to read "Oh, Baby, the Places You'll Go!" to her. Tish Rabe adapted the book from the works of Seuss.
Almost 18 years later, I'm not sure how much, or if, the words we read to her and to our son a few years later, had any impact. It was fun, however, to picture them listening to our voices as we imagined the things they'd do and, of course, the places they'd go.
Written for, and about, children, this book doesn't address the journeys we, the parents, the readers of this and so many other books, will take with and for our children. We travel in cars with them, where, initially, every journey is a voyage of discovery.
On those trips when parents can travel with their child together, one adult might drive while the other can sit with the rear-facing seat of our infant or toddler. We point out the world around us, enabling us to see the red-tailed hawks, oak trees and changing foliage through their eyes.
Even before we focus on the world outside the car, we travel through familiar songs, stories and nursery rhymes, creating patterns that we and our children can look forward to even if we are stuck in traffic somewhere.
As our children grow up, they travel with teams, bands or Model United Nations trips outside of the usual patterns of our lives.
Our daughter ventured to towns half a mile, half an hour, half a state and almost half a world away with softball and volleyball teams, bringing her uniform, enthusiasm and a readiness to join other girls who were, seemingly yesterday, also in the early stages of life.
With her band, she ventured out of the country, traveling to Italy, where she was delighted to play for an audience that didn't understand much English, but shared reactions to the music that needed no translation.
As our children grow up, they travel more and more often without us, going on religious retreats, visiting national monuments and taking school trips to Washington, D.C., to see the capital of our democracy and many museums.
When they are on these trips, we are delighted that they are experiencing life, making new friends and discovering the world and their role in it on their own. When they travel far enough and for long enough, we sometimes pack a bag and visit them, eager to see them in a new setting and perhaps to explore the same part of Australia that always tickled our fancy.
As they prepare to graduate from high school and move into the great unknown of college classes, friends and parties — hopefully in that order — we share their excitement and anxiety.
At some point, we hope to see them come home again, so we can hear about their lives. We also plan to visit and see their college world as it unfolds. The wonderful part of the places our children go to is that they take us, literally or figuratively, with them. The title of this chapter of their lives could be, "Oh, the places you'll take us."