Home
Police & Fire
Police blotter: Suffolk County incidents and arrests through April 20
Police blotter: Suffolk County incidents and arrests through April 20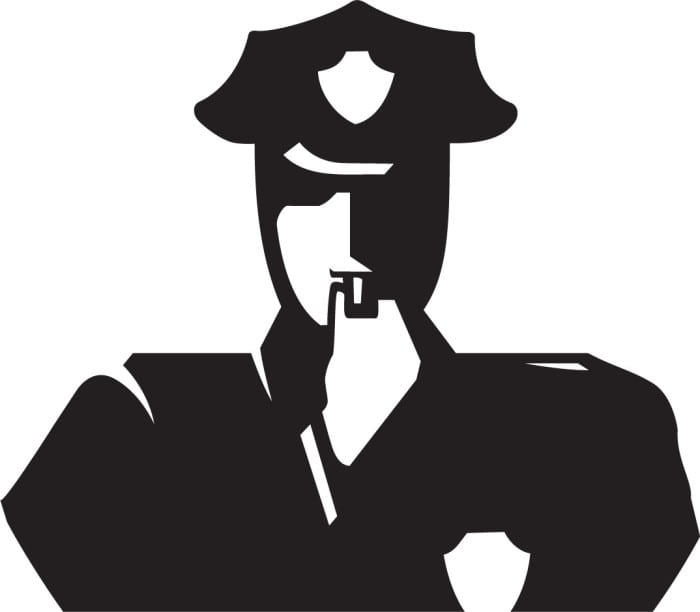 Lights out
Two men from Stony Brook were arrested in Stony Brook on April 13 and charged with first-degree burglary, using a dangerous instrument. According to police, the men, one a 23-year-old, and another, a 17-year-old, entered an Old Town Road home on March 29 at about 3 a.m., struck someone in the home in the head with a handgun and took money.
Lost time
A Stony Brook man reported to police on April 16 that his Rolex watch was stolen from Blueberry Lane in Stony Brook, sometime between Feb. 18 and Feb. 21. No arrests have been made.
Hospital heist
A woman reported to police on April 14 at about 1 p.m. that items were stolen from her purse while she was at Stony Brook University Hospital's recovery room. No arrests have been made, and police couldn't tell what was taken from the bag.
Nail [salon] cracked
Someone broke the glass door of Pro Nails on Main Street in Setauket-East Setauket and stole cash from the register, sometime around 7:30 p.m. on April 16.
Wallet woes
Police said a Poquott man reported that someone stole items from his wallet, which was left in a car that was unlocked and parked in the driveway of his Birchwood Avenue home. The incident was reported on April 16 at 9 p.m.
Feeling hot, hot, hot
Police said two men fled Walmart on Nesconset Highway in Setauket-East Setauket on March 15 at about 6:35 p.m. with lighters and condoms. They were confronted at the door and told staff they didn't take anything. They fled on foot.
The Bicycle Thief
A bike was stolen from a Terryville Road residence in Port Jefferson Station on April 19 between 12:30 p.m. and 8 p.m.
Pocketed
An unknown person stole a purse from inside a Piedmont Drive home in Port Jefferson Station between April 17 and 19.
How charming
Two males got into an argument at a Charm City Drive residence in Port Jefferson Station on April 17. According to police, one of the men hit the other with a closed fist. It is unclear if the victim needed medical attention. No arrests have been made.
Missing
A wallet was stolen from a 2008 Volkswagen Jetta parked at Danfords Hotel & Marina on April 19 between 12:30 p.m. and 2:30 p.m.
Played
An unknown person stole a PlayStation and game from a North Country Road residence in Port Jefferson on April 14 between 2 a.m. and 10 a.m.
Still snowing?
An unknown person stole a snowblower from Agway in Mount Sinai at some point between April 18 and 19. According to police, the individual prised open a locked shed and removed the blower.
Sounding off
Two friends got into a spat on April 15 on Hallock Landing Road in Sound Beach. One man pushed the other.
Pod and pills
An unknown person stole an iPod and prescription pills from a 2010 Hyundai parked on Block Island Drive in Sound Beach on April 13 between 1:30 a.m. and 8 a.m.
Double the larceny
A 31-year-old Sound Beach man was arrested on April 14 on two petit larceny charges stemming from incidents in October and on Feb. 21 when he stole items from stores on the South Shore.
Rocking and rolling
An unknown person threw a rock at a truck's windshield while it was parked on King Road in Rocky Point on April 18.
Cashing in
Cash, a cell phone and a debit card were stolen from a home on Broadway in Rocky Point at around 4 a.m. on April 15.
Moving you forward … to jail
A 28-year-old Bayport man was arrested in Centereach for criminal mischief after he damaged the windshield on a 2009 Toyota on April 19.
Binge watching
An unknown female left the Centereach Walmart on April 17 without paying for a flat screen television.
In a cell
Police arrested a 26-year-old man from Centereach on child pornography charges. According to police the man, who was arrested at his home on April 17, had the images on his cellphone.
Screen scene
A residence on Choate Avenue in Selden reported a screen had been damaged on April 19.
Wrecked
A 47-year-old female from Middle Island was arrested in Selden for leaving the scene of an incident. According to police, on April 17 at 11:05 p.m., while operating a 2010 Chevy, the woman was involved in a crash at Hawkins and Wireless roads. She then fled the scene.
Directions?
A GPS was among items stolen from a vehicle parked in a driveway on Glenwood Avenue in Miller Place on April 14 at approximately 6 p.m. A day earlier, personal papers were stolen from a Jeep parked on the same street.
Wrong department
Police arrested a 35-year-old Port Jefferson man on April 15 and charged him with second-degree harassment after he attempted to return stolen merchandise to Sears on Route 347. After employees questioned the man, he became belligerent, pushed a store manager and ran out of the store. He was arrested around noon.
Slap 'n pepper
A 21-year-old from St. James was arrested in the Village of the Branch on April 17 and charged with second-degree harassment, physical contact. Police said he sprayed pepper spray into the face of another person on East Main Street at about 6:37 p.m. that day. He also slapped the victim in the face during a verbal argument. Police said the victim required medical attention.
Double-team punch
Two men were charged with second-degree harassment, physical contact, and arrested on April 13 in Smithtown. Police said a 32-year-old from Pikeville and a 31-year-old from Ocala were both charged with punching someone in the head on West Jericho Turnpike in Smithtown at about 11 p.m. that day.
Stolen jewels
A West Main Street jewelry store in Smithtown was burglarized on April 13 at about 2:12 a.m., police said. The front door was smashed and assorted jewelry was taken from L.I. Gold Mine, according to police.
Wiped out
A 55-year-old man from Smithtown was arrested in Smithtown on April 15 and charged with criminal mischief with intent to damage property. Police said that at about 9:15 a.m. that day he broke off the driver side windshield wiper arm of someone's red Chevrolet Impala on Route 111 in Smithtown. He was arrested on Plaisted Avenue in Smithtown that day.
Assaulter caught
A 23-year-old Commack woman was arrested in Smithtown on April 13 and charged with assault with criminal negligence, causing injury with a weapon. Police said she punched a female in the head after an argument over prior issues on April 6 at 11:43 p.m., causing the woman to have a fractured nose. The incident occurred on Motor Parkway in Hauppauge, and the Commack woman was arrested at the precinct.
Package taken
Someone stole a package from an office building on West Jericho Turnpike at about 2 p.m. on April 13. The package included an employee's credit card, which police said was later used.
Checks nabbed
Someone stole business checks from a car dealership on Middle Country Road in Nesconset and forged signatures on them. The incident was reported on April 18 and occurred sometime around 9 a.m. on Feb. 11.
Car break-in
Items from a 2012 Honda CRV parked at a 4th Avenue home in Kings Park were taken April 18. Police said an unknown person damaged the driver-side window and took a book bag, cash, credit card and driver's license.
Identity stolen
A Saint James resident of Lake Avenue told police on April 18 that an unknown person used his identity to withdraw money from the bank on Jan. 26 at about 9 a.m.
Brutal beating
A 50-year-old St. James man and a 53-year-old Huntington man were arrested in Huntington on April 20 and charged with third-degree assault, with intent to cause physical injury. Police said the two grabbed a male victim and punched him in the face. The victim suffered a concussion, a broken nose and required stitches. The 50-year-old man was arrested on Stewart Avenue in Huntington, the 53-year-old was arrested on O'Hara Place in Huntington.
Knife threat
Police said a 16-year-old from Huntington Station was arrested in Huntington on April 17 and charged with fourth-degree criminal possession of a weapon, with intent to use it. Police said he got into an argument with a male on West Pulaski Road in Huntington Station on April 17 at about 9:20 p.m. and threatened the person with a knife.
Toothbrush, baby formula stolen
A 34-year-old Mastic Beach man was arrested in Huntington and charged with petit larceny on April 14. Police said the man entered a Rite Aid on West Jericho Turnpike in Huntington Station at about 8:03 p.m. on that day and took an electric toothbrush, replacement heads and baby formula.
Not-so-slick liquor thieves
Two women entered Angelina Liquors on Broadway in Huntington on April 20 and stole two bottles of liquor. Store staff told police the females went to the rear of the store and removed a bottle of tequila and went to another aisle and took a bottle of vodka.
Green Street punch
Someone was punched in the face in a parking lot on Green Street on April 19 at about 3 a.m. There are no arrests.
Beauty dash
Someone entered Sally Beauty Supply on New York Avenue in Huntington and fled with five assorted beauty items on April 16 at about 10:35 a.m.
Exclusive cream stolen
A woman pocketed a skin cream on display at L'Amour Spa on Fort Salonga Road in Northport on April 14 at 1:55 p.m. The product was an in-store trial-only sample.
Mowed down
An East Northport woman told police on April 13 that someone drove onto her 5th Avenue front lawn, causing damage sometime on April 12 at 11 p.m. There are no arrests.
Fill 'er up
A Cold Spring Harbor man told police he found his 2011 Chevrolet's gas tank filled with salt. The incident occurred sometime at midnight on April 15 and the car was parked on Harbor Road.
Gold chain, meds stolen
A Centerport man told police he want for a walk on April 16 between 11 a.m. and 1:30 p.m. and didn't lock the door to his Washington Drive home. Someone came in and stole a gold chain and medicine.