By Daniel Dunaief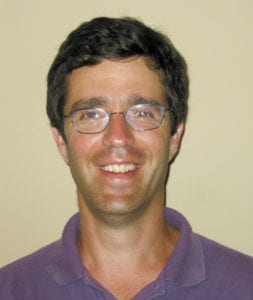 It's time for the media to look elsewhere. The lowest hanging fruit has been extensively covered. Washington journalists and, indeed, state and community journalists have a responsibility to cover the entire landscape. Everything doesn't run through one office, one branch of the federal government or one person.
It's time to highlight human interest stories. Flawed though it may be in parts, the movie "Instant Family," starring Mark Wahlberg and Rose Byrne makes people laugh. However, it also addresses a significant issue about foster children "in the system." No, I didn't run out to adopt a foster child as the final credits were rolling, but I heard some personal details that were as moving to me as they were to the people in the movie.
We the press should run off and cover the local versions of Karen, played by Octavia Spencer, and Sharon, acted by Tig Notaro, who work tirelessly at an adoption agency. Spencer is a remarkable combination of serious and slapstick, offering the kind of range typically only reserved for a main character. She draws the audience, and the other characters, to her, offering perspectives on fostering children and adoption that aren't often discussed.
Undoubtedly, on Long Island, in New York and in the United States, people like Karen and Sharon give children hope and seek to connect parents looking to adopt with children, while maintaining level heads through the high-stakes process.
Every year, papers print out lists of high school graduates, sometimes including the names of colleges these newly minted graduates plan to attend. These students, many of whom have spent their lives in one place, are preparing to take their next steps on literal and figurative terrain they haven't yet covered, except perhaps to pay a quick visit to a college.
Maybe, in addition to listing all the high school graduates, we should interview several college graduates 10 years after they graduated from high school, asking them what they learned, what mistakes they made and what paths they took to get them from their youthful hope to their current state.
And, yes, there are local and national politicians who have become subsumed in the Washington wave. Some of them also have worthy ideas such as our local state Assemblyman Steve Englebright (D-Setauket) with his work on the environment. We owe it to ourselves to hear them, to give them a platform and to give our readers a chance to
respond to their visions and ideas.
In an era when people voted in impressive numbers in the recent midterm elections, we need to know what everyone in Albany or Washington is doing. Voting is just the start. We should keep tabs on them, encourage them to follow through on their campaign promises, and lend our support when they turn to their constituents for help.
We should also hear more from police chiefs, who can offer insights into what it's like on the front lines of the drug crisis. Many of these people are working feverishly to prevent family tragedies that resonate for years, hoping to redirect people away from self-destructive paths.
Every day, incredible people with tales of trials and tribulations live among us, pursuing their goals while trying to ensure that they follow their moral and civil compasses.
In this incredible country, merely being famous or even powerful isn't enough of a reason to write about what we like or don't like about someone everyone sees every day. We need to shine the spotlight in the corners of rooms, not waiting for YouTube, reality TV or a heroic sports moment to catapult someone to public attention. Some people deserve that attention because they typically remain in the shadows, supporting others, saying the right things when there isn't a camera in sight, and inspiring others to believe in themselves.