Life Lines: Wishful thinking permeates our lives
By Elof Axel Carlson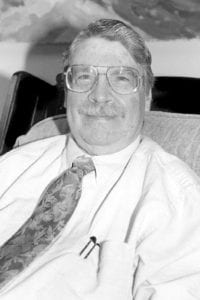 Wishful thinking is part of our lives. As a guide to our hopes, it often is realized and that might mean a happy marriage, a successful occupation and a healthy mind and body.  
But reality often thwarts these ideals and desires. This may be through our faults as well as by bad luck. Scientists hope for success when exploring the unknown, but they are taught not to trust wishful thinking.
In my fields of genetics and biology I have witnessed wishful thinking when science is applied to practical ends. The tobacco industry used wishful thinking for over 50 years, denying that tobacco smoke caused cancers, emphysema and heart disease. They blamed instead an unhealthy lifestyle, an unhealthy work environment or stress itself.  
Similarly, nuclear reactor companies used wishful thinking (and still do) to minimize or deny hazards of radiation except at very high doses of exposure. Most geneticists use a linear relation of dose received to gene mutations produced. They have based this on dozens of peer-reviewed publications. Wishful thinking by those who deny harm to a population from low doses of radiation include a belief that at worst small doses of radiation lead to resistance of radiation or that small doses of radiation are negated by strengthening the immune system to repair any damage done to the DNA.  
In our generation wishful thinking has appeared in discussions of severe and more numerous instances of climate change. Here, opponents of ecological response by international treaty argue that such changes are just normal responses to Earth's cycles of warming and cooling leading to ice ages or long arid climate or that unpredictable ocean currents might shift and bring about these changing weather patterns.  
Critics of government regulations downplay the discharge of waste into rivers, lakes and oceans, and they use wishful thinking in their arguments, claiming "nature repairs itself" whether it is chopped down forests, over farmed land, open pit mining, fracking for natural gas or lands saturated with pesticides and herbicides. They call scientists raising alarm "tree huggers."  
It would be a wonderful world if everything we did had no harmful long-lasting unintended consequences of what we do. Wishful thinking saves money and effort to prevent toxic products from entering the environment. It allows abusers to create erosion from bad practices clearing land for agriculture. It allows the discharging of massive quantities of carbon dioxide, believing a dwindling ecosystem will sop up the atmospheric carbon dioxide, producing luxuriant plant growth with massive emissions of oxygen. 
What scientists know is that environments are more complex, and we can disturb it with bad consequences for both local and global environments. The needs of 7 billion people can create substantial changes to Earth and we (thanks to wishful thinking) tend to be unaware or choose to deny such bad outcomes.   
Elof Axel Carlson is a distinguished teaching professor emeritus in the Department of Biochemistry and Cell Biology at Stony Brook University.