D. None of the Above: Unlikely Lawn Signs During Lockdown
By Daniel Dunaief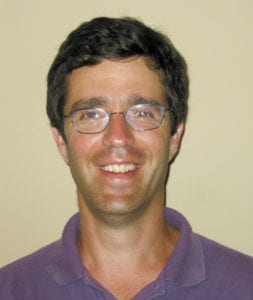 I love my neighbors. I never knew who most of them were, but I do now. I see them almost every day and they are friendlier than most of the people I've ever worked with. Then again, they haven't been sitting at their desks, waiting for me to file a story, to fix some error, or to explain how I could have ended the previous sentence with a preposition.
I don't just love my neighbors. I love the trees that reflect the different types of spring lighting that falls on them throughout the day, as I take my exhausted dog for yet another long walk. The singing of the birds? I can't get enough of it. In fact, the other day, I heard three birds, all singing their repetitive songs. Meanwhile, a woodpecker was banging his head against a tree, searching for his insect prey while providing a percussion background to the sounds of the other birds chirping. Incidentally, why haven't clever scientists studied woodpeckers to see how they recover from nonstop concussions? How can they fly straight after all that pounding?
So, my neighbors can't always update me on their lives, because A. they don't always have time to chat with the guy who walks his big, white dog too many times a day, and B. they want to make sure they stay at least six feet away from me, which isn't so easy when said big white dog pulls me and him
towards them.
They do a fantastic job of updating me on their lives with the signs that grace their lawns. I've read about birthdays, new babies, graduations, among many other milestones and celebrations limited by our red light, green light, one-two-three game with a virus that doesn't seem to have turned away long enough for us to do much moving.
Anyway, I was just thinking about the signs my neighbors don't put on our lawns, but that might reflect their current reality. Here's a list of a few:
— No one told us we'd be entertaining three kids under 5 years old indefinitely.
— Yes, I'm working on the lawn again.
— Don't make fun of my makeup. Yours doesn't exactly look great, either.
— Do you want to buy any knives from our cute and enterprising daughter who just finished college finals and needs something to do (okay, we might put that one on our lawn).
— I see you staring at my house, while you're pretending to look at the trees.
— I'm celebrating nothing today. How about you?
— If you miss sports too, try to hit this sign with a ball and win a lollipop.
— Lord of the Flies might have been fiction. This is real. Don't, under any circumstances, knock on our door.
— This invisible fence isn't for a dog. Keep off the lawn.
— Does anyone know what day it is?
— Hopefully, this sign will distract you from the peeling paint on our shutters.
— We've been binge watching Stranger Things and can't come to the door right now because we're in the Upside Down. Please leave a message.
— No, wrong house. The neighbor down the street and to the left is the happy one.
— We know it sounds weird, but it's our version of modern music.
Finally, I'd like to share an actual, handwritten sign that from a neighbor who had clearly had enough of the rest of us, with our stupid dogs on stupid leashes every day.
— No poop zone (I can't believe I have to say this).