D. None of the Above: To wave or not to wave, that is the question
By Daniel Dunaief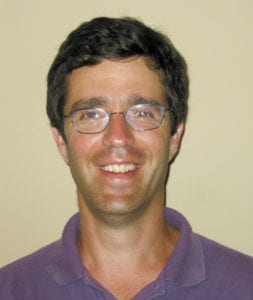 Wait, was that at me? How am I supposed to know? She's still waving. I could wave back, but what if she's waving to someone else. Should I put my stupid hand in the stupid air and risk the possibility of looking stupid?
Yes, this happened to me many times during my adolescence. How was I supposed to react when someone I kind of knew, or maybe wanted to know, was waving in my direction? Sometimes, I pretended I didn't see the person waving, while I casually looked around to see if anyone near me was responding. I probably looked like I had a neck twitch, as I scanned the area to see if it was safe to wave.
These days, the waving conundrum has taken a different form, especially after we moved away from the tristate area. It appears that the Northeast and Southeast have different rules for waving. In the Northeast, we wave when someone we know well walks by us in the car. If they don't see us, perhaps we offer a quick and polite tap on our horn, just to let them know we saw them and we'll likely text or email them later.
If someone we're pretty sure we don't know waves, we immediately assume that someone else is the recipient of their gesture — they have a small dog on the loose and we better slow down, or their children are playing a Nerf gun game and might dart into the street. If they continue to wave, we squint for a while, trying to figure out if maybe they've lost weight. It could be they're someone we might have met casually at one of our kids sporting events, or they want us to sign a petition, or even buy a product we're sure we don't need because we can't stand all the crap we already have in our own house.
Of course, if we have our defensive curled upper-lip action going too quickly, we might scare away our son's teacher, our daughter's assistant coach or a new neighbor who has introduced herself to us four times.
In the Southeast, however, the rules are different. Most of the people in the passing cars wave when I walk the dog. Yes, we have a dog and, no, you can't pet him even though he's pulling as hard as he can to get to you because I have to bring him back inside so I can do some writing. I've stopped trying to figure out the source of the amicable gesture and I wave back. My son, who sometimes accompanies me on these dog walks, wondered, "Hey, do you know that person?" He is still playing by the rules of the Northeast.
I explained that I wave at every car, even the likely empty parked vehicles in case someone is sitting in them, because that's what you do here. I told him I've conducted my own experiment, where I don't wave and I see what happens. More often than not, the person slows down and waves even more vigorously, as if to say, "Hey, I'm waving here. Now it's your turn."
Kids in the modern era seem to have solved the waving problem. They do a quick head nod, which could be a response to a similar gesture from someone else or it could be a way of reacting to music no one else hears. Then again, they've probably figured out how to make a thinner, acne-free virtual version of themselves wave at cartoon versions of their friends.