D. None of the Above: Seeking words of wisdom for our graduates
By Daniel Dunaief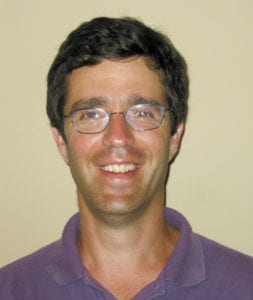 We pack our cars, suitcases and purses. We bring cameras, camcorders, extra batteries, chargers and cards filled with positive messages and gifts.
At this time of year, we bear witness to the conclusion of one educational course — primary, middle or high school, college or even graduate school — as we and the graduate prepare for the next step.
In between bites from the buffet, we pause for proud pictures with the graduate and we share our admiration for what he or she has accomplished even as we anticipate the next adventure.
Most of these ceremonies involve walking, sitting, standing and cheering, eating and driving. The action takes a backseat to the words and sentiment that mark the occasion. The graduation speakers offer personal anecdotes and words of wisdom, even as they recognize that short speeches, particularly for those eager to fill an empty stomach or discharge a full bladder, are a welcome part of the day.
While we're milling around, we have ample opportunities to impart our own wisdom, to share encouraging words and to provide the kind of tailwind that accelerates the next phase of life.
So, what do we say? Did we pack our belongings, but neglect to choose from the wealth of words that can fill a sail with air, that can help us feel capable of defying gravity, that can enable us to see through this moment to a magnificent future?
How often do we watch an interview with someone who has accomplished the unimaginable, who doesn't know what to say or who is it at a loss for words when someone shoves a microphone in that person's direction?
We have time to consider the right words, to be supportive, and to make our trip to another state or another school meaningful, even if the graduate is too close to the focal point of his or her life to know how to react to the torrent of feelings and thoughts.
We can rely on a Hallmark card, a Thesaurus or a set of clichés to share our thoughts, or we can take a moment to find the right words, in between all our packing, our search for the right gift and our purchasing plane tickets.
Someday, a daughter graduate may be sitting on a plane heading for a meeting in Salt Lake City and may wonder how she got there and whether she can succeed in the next phase. Maybe she'll recall the moment you took her aside, placed your hand on her shoulder, smiled in her eyes and suggested she paved her own path with perspiration — if she appreciates alliteration.
She may recall how you enveloped her hand in yours when you reminded her that everything, even a moment of weakness, provides opportunities for the next success. Perfection, she'll recall as she remembers how you accidentally spit on her cheek when you started to speak, isn't about the perfect achievement but about the perfect effort.
She will recall the moment you told her how much she inspired you with her awareness of the needs of others and with her grace under pressure.
If your graduate is anything like the ones in my family, for whom skepticism and cynicism hover nearby, he or she may roll their eyes and search for a phone to text a friend to ask if the recipient of the message can believe what you just said.
Someday, the graduate or that friend may borrow a word, phrase or idea from the ones you shared, providing fuel to a tank that seemed empty and converting the next impossible task into a reality.