By Daniel Dunaief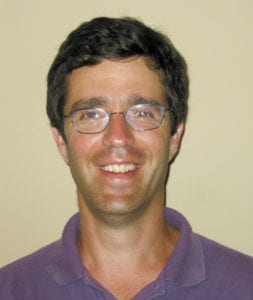 I like to play Google games, just to see how many results I can get on certain search terms. I know I've come up with something incredibly specific when the list is 100 or fewer.
Now, to play my game, I sometimes use quotes to increase the specificity of a particular search. For example, I might be interested in hamburgers or "hamburger helper." The former brought up 481 million in a recent search and the latter, as you might have guessed, was much lower, at 1.3 million. Please know that the figures I am quoting are never static.
Given the highly public nature of the 45th president, Donald Trump (R), I thought I'd check to see how a man who was once a TV personality did on Google. And, from what I can tell, he is winning the search war.
The words "Donald Trump" netted 520 million results. For someone who appears to enjoy the spotlight, even when people are raging against him, that number is impressive. That's well above the 141 million for Mickey Mouse and the 60 million for our first president, George Washington. Granted, he has been dead for almost 220 years and Mickey is an animated creature. It is, however, below the 633 million for Brexit.
OK, so let's compare Trump to, say, the 44th president. While President Barack Obama (D) did better than Washington, he didn't climb as high as Mickey, getting 109 million results. He was, however, twice as popular in the search engine as his immediate predecessor, President George W. Bush, whose name, complete with the "W.," brought 54.6 million hits. Ah, but then "Dubya," as he was called, was higher than President Bill Clinton (D), who netted only 33.8 million results.
So, what does this mean? Maybe it suggests that presidents are on a Google escalator and that the modern reality is that the internet has become the way people search for news about the men who have led our country. The 2020 winner likely stands to become an internet search winner, too.
Assuming that the Google popularity contest is relevant, what does it say about the Democratic presidential candidates? Well, a front-runner and former Vice President Joe Biden brought 107 million results. As an aside, that's well above the 37.5 million results from the person who holds the office of vice president today, Mike Pence (R).
Back to the Democratic candidates. Elizabeth Warren stands at 47.1 million. That beats Pence, but she's not running for vice president, at least not yet. Whoops, bad Dan. Bernie Sanders, who ran an impressive campaign in 2016, brings up 70.2 million results, which is much higher than Warren, despite her impressive political career. Kamala Harris has 18.5 million results, with others, like Cory Booker, at 5.6 million.
But, wait, is this a popularity contest? Well, yes and no, right? These candidates need sufficient visibility to attract votes. People also need to be interested in them, right? Does former Democratic presidential candidate Hillary Clinton's 90.9 million results mean she's more visible than some of the people running for president? No, it's a reflection of her close run for the highest office in the land in 2016. That is pretty impressive for someone who wasn't elected, but is well below singer Taylor Swift's 415 million.
Perhaps the president in 2020, whether it be the incumbent or a challenger, will immediately see a spike in results, as people around the world type in his or her name each day to find the latest news related to the country and to his or her policies.
As an aside, I couldn't help wondering how often the current president mocks someone or something. The term "Trump mocks" brought up 747,000 results. By comparison, "Biden mocks" only had 14,700 results. Then again, "Trump applauds" had 82,500 results, compared with "Biden applauds," which had 3,090. No wonder Trump fatigue has set in for some people: He's everywhere on the internet.