By Daniel Dunaief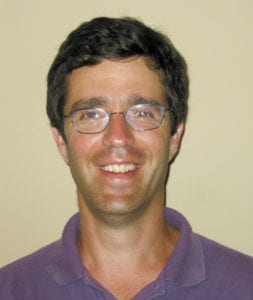 Looking back at the six-game American League Championship Series, it's clear that the Houston Astros were the better team. Tough as it is to write that when my fan allegiance is with the Yankees, the Astros had more clutch hitting, better defense, and better starting and relief pitching. Yes, the two teams were fairly evenly matched when it came to runs scored. The Yankees covered up many of their sins — and deficiencies — with a few timely long balls and some standout pitching performances from Masahiro Tanaka and James Paxton.
While hindsight is always perfect, because we know who failed and who succeeded, I want to ask an obvious question. Why was our designated hitter doing little more than striking out? It's clear that our enigmatic catcher Gary Sánchez, who has a talent for crushing balls deep into the night, seems to disappear at big moments.
And, while we're playing the hindsight game, it seems obvious that closer Aroldis Chapman, who has lost a few miles per hour on his fastball and now relies on an effective slider, should have avoided pitching to José Altuve with two outs, a runner on first and a defensive replacement on deck for Houston.
So, one at a time. Edwin Encarnación was a compelling pickup from Seattle Mariners during the season, offering a few moments of ball-bashing power. Perhaps because of injury, or maybe because he was trying to hit a defining titanic home run, he couldn't do much of anything in the postseason. The same seems true for the multimillion dollar Giancarlo Stanton.
Given that both can hit huge home runs and are capable of changing the complexion of a low-scoring game, I understand the urge to put them in, but, at some point, if they are not getting it done, why not go with other options? Sure, Cameron Maybin doesn't hit as many home runs and isn't as physically imposing. 
If manager Aaron Boone had inserted him into the lineup, would he have taken away the possibility of using Maybin as a late-inning defensive replacement? That's possible. OK, then, how about using Austin Romine as the designated hitter? Yes, I understand that Boone might also have been saving him to give Sánchez a break in a game where defense takes precedence.
If either of them had become an unconventional designated hitter, would fans be screaming about the panic move if they had failed? Yes, of course, they would. But at least Boone would have been trying something — anything — when he seemed wedded to a script that wasn't working in a short series.
The same thing holds true for Adam Ottavino. The guy was a great pitcher during the season, but he ran into the postseason twilight zone. It happens. Sit him down and don't let him affect the outcome of games.
As for Sánchez, he may have hit batting practice pitches into the next county, but that's irrelevant. He wasn't getting it done at or behind the plate. Maybe even a single day off would have changed his approach and would have helped. In a short series, managers can't wait to see if something that's not working turns around. The team — and its desperate fans — don't have the luxury of that kind of time.
The question for next year isn't whether the Yankees will get a starting pitcher who can throw more innings than the present incumbents, or whether Stanton will make a meaningful postseason contribution. The question is: Will Boone buy into the idea of a team game and give other players a chance? After all, the last time the Yankees won the World Series was a decade ago, in 2009.