By Nancy Burner, Esq.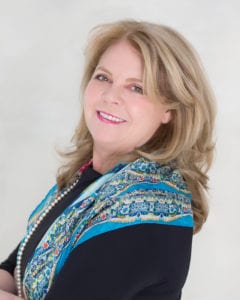 Community Based (homecare) Medicaid is a program that can assist families in paying for the cost of home health aides as well as other programs, supplies and equipment, to help people age in place. Medicaid, unlike Medicare, is a need-based program with certain asset and income requirements.
These separate requirements for Medicaid eligibility must both be met by the applicant. To meet the Community Medicaid asset requirements, an individual is permitted to own a home, have liquid non-retirement assets that do not exceed $15,750.00, retirement savings in any amount, an irrevocable pre-paid funeral account and one car. With respect to income, an applicant may retain a monthly income of $875.00 plus a disregard of $20.00. The recipient must continue to take required monthly minimum distributions from retirement accounts.
Unlike nursing home Medicaid, any excess income can be directed to a Pooled Income Trust for the benefit of the Medicaid applicant and the monies deposited into that trust can be used to pay the household expenses of the Medicaid applicant. These household expenses are not limited to shelter but can include food, luxury items and any non-covered medical expenses.
Until recently, under the New York Medicaid guidelines, there has not been a look-back for Community Medicaid, meaning an applicant for Community Medicaid could transfer an unlimited amount of assets in one month and be eligible the 1st day of the following month. Soon, this will no longer be the case. 
An amendment was made to New York Social Service Law Section 366 subd.5 under the 2020-2021 New York State Budget, wherein a thirty (30) month lookback was instituted for Community Medicaid coverage. The change is set to roll out on October 1, 2020. 
This means that an individual applying for Community Medicaid post-October 2020, will have to submit 30 months of financial disclosure for eligibility purposes. To the extent there are uncompensated transfers or gifting, the applicant will be penalized and not enrolled in Community Medicaid for a specific period. The divisor currently used is $13,407.00, meaning that for every $13,407.00 the applicant transferred for less than fair market compensation, he or she will be penalized for a period of one month.
For example, if it is determined that an application gifted $60,000.00 within the 30-month lookback, the applicant will be ineligible to receive Community Medicaid for approximately 4.5 months, requiring an out of pocket payment for care received for those months. This raises the question of where the money for that care will come from. 
What if you gifted the money without an expectation of receiving it back and without taking into consideration your own care needs? It is still unclear how the penalty period will run, from which date it will be calculated and how applicants will be able to mitigate any transfers they did make during the lookback. 
Similarly, it is not clear if the 30-month lookback will affect those currently enrolled in the Community Medicaid program. The law does not address whether transfers made prior to the change in the law will be exempted from the lookback and whether there will be a post eligibility lookback assessed to those already on the program. 
To remain eligible, a Medicaid recipient must recertify their Medicaid benefits annually. Under the current regulations, only financial documents showing assets and income as of the date of recertification need be provided. However, in light of the new lookback, it is uncertain if the recertification process will now require a 30-month lookback. Likewise, it is unknown whether the local department of social services will discontinue benefits for those recipients who had transferred assets in the last 30 months.
The Community Medicaid program in New York allows our seniors to remain in their home, receiving care. With careful planning this program can still allow many individuals to age in place. The changes to the Medicaid qualification process highlight the need for sound estate planning that includes consideration of asset protection planning.
Nancy Burner, Esq. practices elder law and estate planning from her East Setauket office. Visit www.burnerlaw.com.