By Daniel Dunaief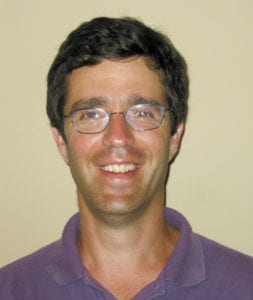 Finally!
Brookhaven National Laboratory has had nine lab directors since it was founded in 1946. Earlier this week, the Department of Energy facility, which has produced seven Nobel Prizes, has state-of-the-art facilities, and employs over 2,800 scientists and technicians from around the world announced that it hired JoAnne Hewett as its first female lab director.
Successful, determined, dedicated and award-winning local female scientists lauded the hire of Hewett, who comes to BNL from SLAC National Accelerator Laboratory where she was associate lab director for fundamental physics and chief research officer. SLAC is operated by Stanford University in Menlo Park, California. In email responses, local female scientists suggested that Hewett's hiring can and would inspire women in science, technology, engineering and math (STEM) fields.
"I am so delighted by the news that Dr. JoAnne Hewett has been named to be the next director of Brookhaven National Laboratory," wrote Esther Takeuchi, William and Jane Knapp chair in Energy and the Environment and SUNY distinguished professor at Stony Brook University and chair of the Interdisciplinary Science Department at BNL. As the first female director for the lab, Hewett "is an inspiration not only for the women who are in the field, but for future female scientists who will witness first hand that success at the highest level."
Stella Tsirka, SUNY distinguished professor in the Department of Pharmacological Sciences at the Renaissance School of Medicine at Stony Brook University, suggested this hire was a part of an increasing number of women in prominent positions in science at local institutions.
Stony Brook and BNL are "becoming a hub of strong female role models for younger females, in STEM, in medicine, in leadership!" Tsirka wrote. "Between [SB President] Maurie McInnis, Hewett, Ivet Bahar (the director of the Laufer Center), Anissa Abi-Dargham [principal investigator for the Long Island Network for Clinical and Translational Science] and many other successful female faculty in leadership positions, hopefully, the message comes out loud and clear to our young women who are in science already, or aspire to be in science."
For her part, Abi-Dargham, who is chair in the Department of Psychiatry and Behavioral Health, described Hewett's hire as "amazing" and suggested it was "really exciting to see an accomplished female scientist selected to head our collaborating institution at BNL!"
Cold Spring Harbor Laboratory Professor and Cancer Center Program co-leader Mikala Egeblad added that the significance of Hewett's hire goes "well beyond inspiring young girls. It is important to have women leaders for all sciences, also for someone at my career stage. I hope that one day, we will get to a point when we don't think about whether a leader is a woman or a man."
Women remain underrepresented at top leadership positions, so Egeblad finds it "very inspiring to see a woman recognized for her leadership skills and selected" to head BNL.
Leemor Joshua-Tor, professor and HHMI investigator at CSHL, called the hire "really great news" and indicated this was "especially true for the physical sciences, where there are even fewer women in senior positions than in biology." Joshua-Tor added that the more women in senior, visible positions, "the more young women and girls see this as a normal career to have."
Alea Mills, professor and Cancer Center member at CSHL, wrote that it is "fantastic that BNL has found the very best scientist to lead them into their next new mission of success. And it's an extra bonus that this top scientist happens to be a woman!"
Mills added that efforts to enhance diversity are fashionable currently, but all too often fall short. Hiring Hewett makes "real traction that will undoubtedly inspire future generations of young women in STEM."
Patricia Wright, distinguished service professor at Stony Brook in the Department of Anthropology, wrote that it was "inspiring" to see a female director of BNL and that "young female scientists can aspire to being in that role some day."