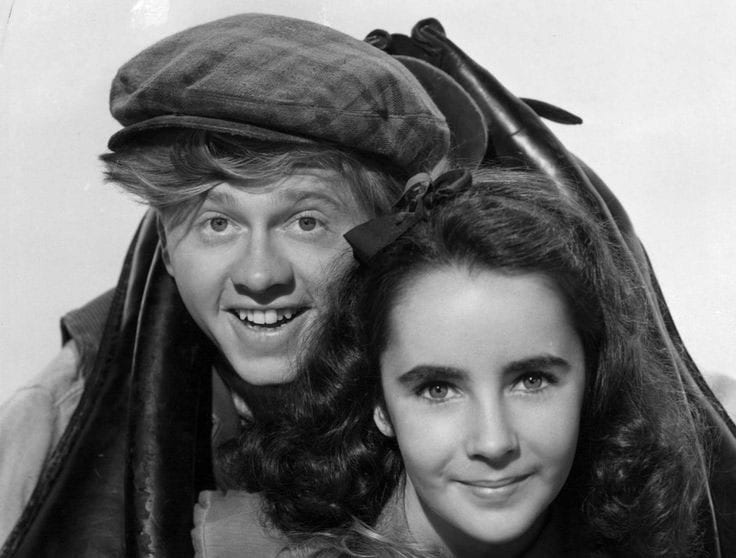 By Ed Blair
"I was a fourteen-year-old-boy for thirty years." So said screen superstar Mickey Rooney, and his assessment of his career was not far off. To a generation of American moviegoers, the diminutive actor was forever a youngster, first as Mickey McGuire and then as Andy Hardy — both iconic roles in Hollywood's cast of memorable characters.
Mickey Rooney is the subject of a musical theater tribute taking place from May 4 through June 12 at the Ward Melville Heritage Organization's Educational & Cultural Center in Stony Brook Village. The Sal St. George production is a celebration of Rooney's movie career, during which he appeared in over 300 films, as well as his successes in vaudeville, radio, television and on Broadway. His natural gift for acting, singing, dancing, comedy and drama are highlighted in a dynamic presentation featuring delightfully nostalgic songs and rollicking comedy.
Born in Brooklyn in 1920, Joe Yule Jr. first appeared on stage with his parents in a vaudeville act at the age of 17 months. When he was 7, his mother took him to audition for the role of Mickey McGuire in a short film based on the then-popular comic strip, Toonerville Trolley. The film enjoyed wide public appeal and developed into a series. Young Joe adopted the stage name of Mickey Rooney and appeared in the role of Mickey McGuire in 78 of the mini-comedies between 1927 and 1934.
From the time he was 16 until the age of 25, Rooney again appeared in a long-running role, this time as all-American teenager Andy Hardy, a character he portrayed in 16 films from 1937 to 1946. In three films in the series, he was paired with Judy Garland, and the two appeared together in other films as well, notably the musicals "Babes in Arms" (1939), for which Rooney, still a teenager, was nominated for an Academy Award for Best Actor in a Leading Role, "Strike Up the Band" (1940), "Babes on Broadway" (1941), and "Girl Crazy" (1943). Of his relationship with Garland, Rooney proclaimed, "We weren't just a team; we were magic."
Rooney also appeared with Elizabeth Taylor in the classic "National Velvet" (1944) and showcased his dramatic acting ability, playing the role of a delinquent opposite Spencer Tracy in "Boys Town" (1938). Rooney proved to be an enduring star, appearing on Broadway, on television and on the big screen, memorably in "Breakfast at Tiffany's" (1961), "Requiem for a Heavyweight" (1962), and "The Black Stallion" (1979), for which he received an Oscar nomination for Best Actor in a Supporting Role. His film credits carried well into the twenty-first century.
Rooney's personal life was as arresting as his stage career. First married to Ava Gardner, he ended up totaling eight marriages, leading him to quip, "I'm the only man in the world with a marriage license made out 'To Whom It May Concern.'" Mickey Rooney passed away quietly in his sleep at the age of 93 in April of 2014.
The Ward Melville Heritage Organization production follows the familiar format of other St. John presentations. Showgoers play the role of a 1960s television studio audience attending a talk show hosted by actress and long-time "I've Got a Secret" panelist Betsy Palmer (Madeline Shaffer), who, along with her domestic, Penny (Sarah Quinn), welcomes guest star Mickey Rooney, who talks about his life and career and also performs.
Daniel Garcia, who portrays Rooney, noted, "Mickey Rooney was the only entertainer/actor who appeared in motion pictures every decade between the 1920s into 2014. He was a masterful and much-beloved entertainer. This will be quite an acting challenge for me."
The WMHO presents Musical Theatre Performances of "The Mickey Rooney Story" partially sponsored by The Roosevelt Investment Group, at the organization's Educational & Cultural Center at 97P Main St. in Stony Brook Village. Shows run from May 4 through June 12 on Wednesdays, Thursdays, Fridays and Saturdays at 11:30 a.m. and Sundays at 12:30 p.m. Admission is $50, $48 for seniors 60 and over and $45 for groups of 20 or more and includes a high tea luncheon catered by Crazy Beans Restaurant. Advance reservations are required by calling 631-689-5888. For further information, visit www.wmho.org.