Home
Police & Fire
Police blotter: Suffolk County incidents and arrests through April 5
Police blotter: Suffolk County incidents and arrests through April 5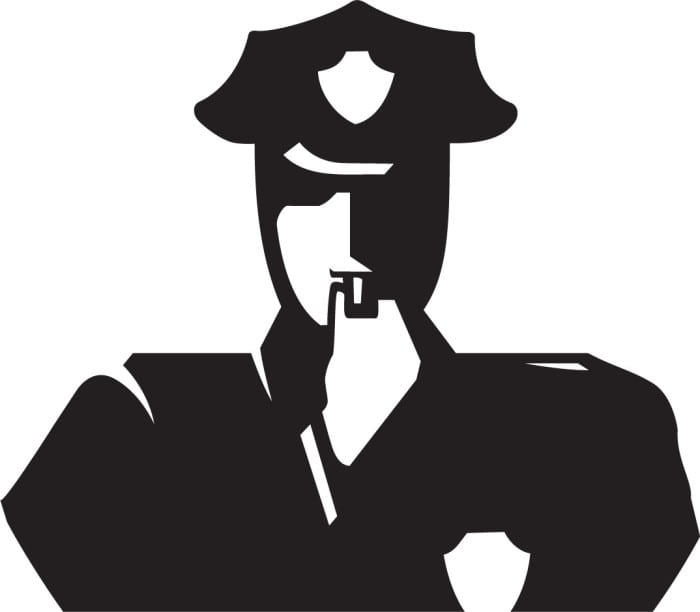 Punched and pushed
A complainant reported being harassed by a male and a female while waiting outside a Patchogue Road convenience store in Port Jefferson Station at around 5:30 p.m. on April 4. According to police, the victim, who refused medical attention, was punched and pushed by the suspects. No arrests have been made.
Sideswiped
A man refused to press charges after he was pushed and hit on the side of the face while walking on Patchogue Road in Port Jefferson Station on March 31 at 6:33 a.m. The man didn't require medical attention.
Check it out
A 60-year-old Port Jefferson Station man was arrested on April 3 for grand larceny and second-degree forgery after he entered the Sola Salon Studios in Port Jefferson Station and stole a wallet that contained cash, credit cards and other items. Police said the man then forged a signature on one of the stolen checks.
Got your nose
Two males got into a bit of a tiff on April 5 at around 1:30 a.m. at Junior's Spycoast in Port Jefferson. According to police, a man was punched in the nose and neck, causing injury. No medical attention was provided, and charges haven't been filed.
Garden of mystery
An unknown individual took two batteries from a 2007 Chevy and a 1995 GMC from the Gera Gardens property in Mount Sinai. The incident occurred between 2 p.m. on March 31 and 7:30 a.m. on April 4. One of the vehicles had a broken windshield as well.
Gone with the wind
A woman reported leaving her cell phone behind at the Miller Place Stop&Shop checkout line on April 3. When she returned, the phone was gone.
Gas station rage
A complainant reported an individual was trying to start a fight at the BP gas station in Miller Place on Route 25A. During the April 2 criminal mischief incident, the suspect damaged the complainant's 2009 Toyota Camry by kicking the rear passenger door, causing a minor dent. Shortly before the incident, police had responded to a suspect approaching another customer at the same gas station and engaging in a verbal dispute and throwing a bottle at the complainant's car. It is unclear if the two reports are related.
Criminal homemaker
At approximately 4 p.m. on April 4, an unknown individual stole assorted groceries and household items from the Rocky Point Waldbaum's on Route 25A.
Talk to the hand
Police responded to an assault at the Shoreham-Wading River High School property on March 30 at around 12:30 p.m. According to police, a complainant was talking to the suspect, who didn't like what he said and then punched the man. The complainant was treated at a local hospital.
Bad impression
A 27-year-old Wading River man was arrested in Shoreham on April 3 after he lied about his name during a traffic stop by Roswell Avenue.
Planking
A homeowner on Valiant Drive in Centereach discovered four planks missing from a fence. Police said the incident occurred between 9 p.m. on April 4 and 10:30 a.m. on April 5.
Poor home improvements
An unknown person damaged a property on Lake Grove Street in Centereach at approximately 10:45 p.m. on April 2. Police said a window and sheetrock were damaged.
Bonnie and Clyde
A male and female took merchandise from a Middle Country Road CVS in Centereach on March 31 at around 9:30 a.m. and then fled the scene.
False advertisement
An individual responding to a Craigslist advertisement of a quad for sale, posted by a resident of Avondale Drive in Centereach, drove off with the vehicle on March 30. According to police, the suspect is a white male, thin and approximately 6 feet tall. Police are still investigating.
High-way
Police arrested a 22-year-old Middle Island man in Centereach on April 1 for operating a motor vehicle while impaired by drugs. The man was heading eastbound on Route 25 in a 2003 Chrysler when police pulled him over by Wood Road for driving at an excessive speed, and observed he was under the influence.
Soda and sun
A 22-year-old Sound Beach woman and a 30-year-old Miller Place man were arrested in Selden on April 2 for stealing a pair of sunglasses and soda from a Walgreens on Middle Country Road.
Pestering phone calls
Someone reported an incident of aggravated harassment at North Suffolk Cardiology on Research Way in East Setauket on April 3 at 9:23 a.m. Police said the complainant reported a caller making harassing statements on a personal cellphone.
Makeup, wallet stolen
Someone stole a wallet and makeup from Kohl's on Nesconset Highway in East Setauket on April 3 at about 3:34 p.m.
Harassment
A man told police he was receiving harassing phone calls on Millie Lane in East Setauket on April 3 around 4:20 p.m.
Cards swiped
Someone entered an unlocked 2005 Chevrolet parked at a home on Rack Lane, East Setauket and stole a Visa card and a Home Depot card. The incident was reported on April 2 at 11 p.m.
Hug it out
Someone claimed they were punched and shoved, but police said the individuals involved know each another and no arrest was made. The incident occurred on Christian Avenue, Setauket at 3 a.m. on March 30.
Money grab
An unknown person entered an unlocked 2011 Chevy Tahoe parked on Cabin Lane in East Setauket on March 30 at 8:16 a.m. and took money.
Hole in one
Someone entered Sports Authority on Nesconset Highway in Stony Brook and took golf clubs without paying for them. The incident occurred on March 31 at about 1:40 p.m.
It wasn't me
A 23-year-old man from Central Islip was arrested in Smithtown at the 4th Precinct on April 2 and charged with aggravated unlicensed operation of a motor vehicle and false information. Police said that the man told officers the driver of a motor vehicle fled the scene of an accident after crashing a 2004 Cadillac into a pole on March 28 at about 4:05 a.m. at the corner of Smithtown Boulevard and Old Nichol's Road, when in fact he was the driver.
April foolery
A 37-year-old woman was arrested at the 4th Precinct in Smithtown on April 1 and charged with second-degree obstructing governmental administration and second-degree harassment. Police said the incident occurred at the precinct. The woman refused to comply when ordered out of a holding cell after being arrested in Shirley and charged with operating a motor vehicle impaired by drugs. Then while being assisted out of the holding cell, the woman grabbed and scratched a Suffolk County Police Department employee's arms.
Sloppy driving
A 19-year-old man from Holbrook was arrested in Nesconset on April 2 and charged with driving while ability impaired by drugs and alcohol. Police said he was driving on Smithtown Boulevard in a 1999 Toyota when he was observed swerving from his travel lane and crossed over into the shoulder. He was arrested at the scene at about 2:30 a.m.
Jewelry thief nabbed
Police said a 24-year-old woman from Islip was arrested on April 1 and charged with fourth-degree grand larceny of property valued at more than $1,000. Police said the woman stole jewelry from a Lawrence Drive location in Nesconset sometime between Oct. 8 and Nov. 17. She was arrested on Lawrence Drive at about 3 p.m.
Faker caught
A 17-year-old male from Brentwood was arrested in Smithtown and charged with false personation. Police said that on March 27 in Commack on Jericho Turnpike at 2 p.m. he made a police report using someone else's name, using a fake picture identification and continued to identify himself as someone else. He was also charged with falsely writing a statement.
Bad reality check
A 51-year-old man from St. James was arrested at his home on Hill Road in St. James on April 5 and charged with second-degree possession of a forged instrument. Police said he possessed a forged instrument — a Chase bank check — that he made payable to himself.
Injeanious
A 27-year-old man from Great River was arrested in Smithtown at the 4th Precinct and charged with petit larceny on April 3 at about 9:30 a.m. Police said he took jeans from Kohl's on March 18 at about 5:32 p.m.
Street fight
A man told police he was punched several times by another person on Main Street in Huntington at about 2 a.m. on April 4. The two are not looking to file charges, police said.
Seating squabble
Two people got into a dispute about a seating area at Starbucks on Wall Street in Huntington at 9 p.m. on April 4, and one person punched the other. The two customers refused medical attention, cops said.
KO
Someone punched another person in the face at a store on East Main Street on April 1 in Huntington at about 1:53 a.m. The person refused medical treatment and refused to press charges.
On second thought
An unknown person kicked in the door of a Soundview Road home on April 1 at about 6:30 p.m. in Huntington, but fled when someone inside the house yelled. The person didn't get inside.