D. None of the Above: Translating the messages behind college advice
By Daniel Dunaief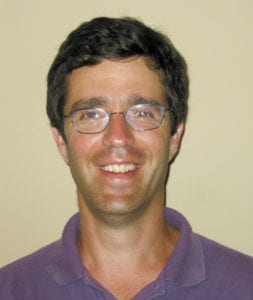 Advice is wonderful, unless it isn't. The giving and receiving of advice is nothing like the process of exchanging gifts around the December holidays.
Often, there is a not-so-subtle subtext to advice that sitcoms have used to relatable comedic effect. 
A comment like, "You're wearing that to your date?" isn't advice, per se, although the underlying message is clear: "You could do so much better." Extending this even further, the speaker seems to suggest that the listener returns to his or her dorm room, finds something that's not wrinkled and doesn't smell like the gym, and then go out on the date.
With high school and college graduations on the horizon, it's inevitable that people will share their thoughts, opinions and ideas with the person they are celebrating. Here are a few pieces of advice and the translation for them:
Advice: "You might want to study a little harder in college than you did in high school. It's much harder."
Translation: "You're probably lucky to graduate from high school and you won't be so lucky in college, so take this time to start over and get your act together. Maybe you should consider studying more than 12 hours before a test on material you read all night the day before."
Advice: "The time goes so fast. Take the time to appreciate and seize every opportunity."
Translation: "I missed out on a lot of things in college and I'd like to go back and take better classes, find different friends and start over again. How about if you invent a time machine while you're in college and send me back, so I can do it right this time?"
Advice: "Not everything your professors tell you is true, accurate or in your best interests."
Translation: "Someone told me to major in chemistry. I hated it. I did something else for a living and it would have helped to take courses that made more sense. I could really use that time machine about now. How about if you make that your senior thesis?"
Advice: "Pick your friends carefully."
Translation: "I didn't really like your high school friends and I wish social media didn't exist, so you wouldn't stay in touch with all those people who steered you the wrong way. How about if you pick the nerdy woman who's going to start her own company some day or the intellectual guy who plans to open a new school? Maybe, instead of asking me what classes I think you should take, you should send me a list of your prospective friends. That way I can be like a Roman emperor, putting a thumbs up or thumbs down on the relationship."
Advice: "Pizza and soda are killers for the waistline."
Translation: "I had the "freshman 20" and it took months to lose it. I blame pizza and soda which, at college, is pretty much 90 percent of your diet. Good luck avoiding the easy sugars and carbs when you're up late at night, having the conversation of your life and you need energy so you don't nod off when your friend from New Zealand with the cool accent shares some story you know you'll want to recall the next day."
Advice: "Floss your teeth."
Translation: "This comes from hard-earned experience. Flossing is the best way to prevent root canals and those are among the most painful procedures many of us endure as we age. That is probably the best advice for graduates leaving the nest. If you floss, the older version of yourself will be eternally grateful."