D. None of the Above: Through losses, we learn to appreciate the people we've found
By Daniel Dunaief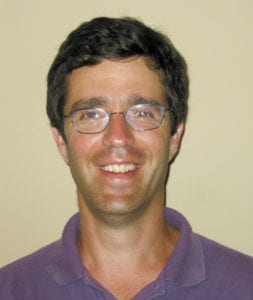 We spend our lives searching. We look for friends in elementary school with whom we can share a laugh or a meal. We seek the right clothing and supplies so that we fit in.
As we age, the searches change. We hunt for fulfilling jobs, long-term romantic or career partners, places to live, cars that will meet our needs, and homes in communities that will welcome us and our families.
Through all of these searches, people wander into and out of our lives. If we're fortunate enough, we might know someone from the time we're 3 years old with whom we continue to meet, laugh, and exchange work stories or ideas and challenges.
Sitting in cars waiting for our children to emerge from their orchestra rehearsals or milling about in the entrance to an auditorium after a concert, we may see the same familiar faces, smile at the people next to us, and appreciate how they have supported all of our children with equal energy and commitment, congratulating our son or daughter on their solos or appreciating the remarkable live performance they just witnessed.
As we age, we inevitably lose people. Some drift out of our lives when their interests diverge from ours, even though they remain in the same town. Others take jobs in a new state and follow a different schedule in a new time zone.
When our friends or family members die, the losses are permanent. Except in photos, videos and in our imaginations, we won't see their faces, smell their perfume or hear their infectious and distinctive laugh echo around a room.
We often say to family members and close friends, "So sorry for your loss."
While death is a loss, it's also a reminder of what we found. The person who has left us may have attended the same school, lived on the same block or gone to the same conference many years ago. A blur of people enter and leave our lives, sometimes for as short as a few seconds because we give them change at a store or take their reservations when we're working for a ferry company, or other times when we're waiting with them at the DMV to get a new license in a new state. Other times, the people who will become an ongoing part of our lives find us, just as we found them.
Their death brings sadness and a hole in the fabric of our lives. Some cultures tear a hole in their garments to tell the world about the missing piece that comes with mourning.
These moments are also an opportunity to celebrate the fact that we forged a connection and that we played an important role in each other's lives.
Connections begin when we reach out to strangers who become friends and to men and women who become life partners. Every day, we have the opportunity to appreciate what we've found in the people who populate our lives, the ones we choose to call to share the news about a promotion, those whose support and consideration remind us of who we are.
When we stray from a path that works, these found friends can bring us back to the version of ourselves we strive to be. Each loss reminds us not only of who that person was in general, but also of what we discovered through our interactions. These important people provide common ground and experiences and are as much a part of who we are as the image staring back at us in the mirror. We didn't just find them. Ideally, we found the best of ourselves through the experiences we shared with them.