D. None of the Above: People share lockdown habits, both healthy and unhealthy
By Daniel Dunaief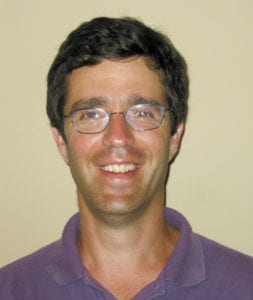 Derek has eaten more pizza in the past six weeks than he has in the previous three years. Heather feels like an insect, trapped late in the night in the electric glow of her screen. Steve drinks too much Coke Zero and Eliene stays up way too late and wears the same pants too often.
In response to email questions, several Long Islanders shared their healthiest and least healthy habits during the lockdown.
Derek Poppe, who is a spokesman for County Executive Steve Bellone (D), has been able to work off some of the pizza he's eating at lunch by running outside, which he started doing after the gym he has attended for seven years closed seven weeks ago.
"I have also tried my hand at meditation which has been incredible since, really, from the time we wake up to when we go to bed, we are surrounded by all things COVID-19," Poppe wrote in an email.
Bellone, meanwhile, rides his Peloton stationary bike early in the morning or late at night. The county executive also sometimes runs at 10:30 p.m. before beginning to prepare for the next morning's meetings and radio calls.
Bellone's least healthy habits include ramping up his consumption of Coke Zero.
Sara Roncero-Menendez from Stony Brook, meanwhile, walks around her neighborhood on sunny days. When the weather gets rough, she does YouTube yoga. She's also been crocheting and cross-stitching, getting a head start on holiday gifts.
"It's been a good way to keep busy and actually have something to show for it at the end," Roncero-Menendez wrote.
Like many others in New York and around the world, Roncero-Menendez has spent too much time glued to her screens and also hasn't been sleeping well.
Karen McNulty-Walsh from Islip does 30 minutes of yoga, takes her dog for walks, and gets out of bed regularly between 6 and 7 a.m. each morning.
Pete Genzer from Port Jefferson Station has been cooking dinner every night, which is "good in terms of eating healthy food, and I also really enjoy cooking so it's mentally stimulating and relaxing."
Genzer's least healthy habit is "sitting in the same, non-ergonomic chair all day long doing work and attending virtual meeting after virtual meeting."
Larry Swanson and his wife Dana, who live in Head of the Harbor, enjoy their daily walks with their aging Chesapeake Bay retriever Lily. Dana is growing food in the yard and has found it a "new, interesting and nice experience being with her grumpy old husband for so much for the time," Larry Swanson wrote.
Indeed, in the 56 years of their marriage, the Swansons have never spent as much time as they have together during lockdown.
Dana's unhealthiest habit is watching the news.
Heather Lynch from Port Jefferson said she feels like the insect trapped in the glowing screen. On the positive side, she continues to work out every day, which she describe as more of an addiction than a habit.
Eliene Augenbaum, who lives in the Bronx and works on Long Island, has eaten home-cooked food and had deep conversations with friends. On the unhealthy side, she stays up too late, wears the same pants, and shops for vacations and shoes that are of little use during lockdown.
A friend from New York City, who makes her own meals and walks her dogs, takes her temperature several times a day, has eaten her emergency, huge bag of Chex mix in one sitting and obsesses over why everyone else has medical-style masks on the street while she's seeking viral protection behind a pillowcase wrapped around her head.