By Daniel Dunaief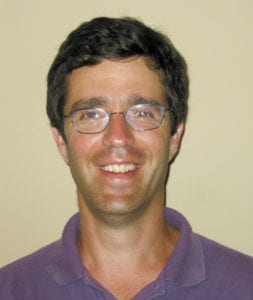 Ah, Cinderella. The glass slipper. The handsome prince. A story that even frustrated, annoyed, irritable teenagers can love, right?
That's what we thought when we bought the tickets. My wife and I enjoy good music, lyrical singing and creative costumes. So we figured we'd share some of that with our teenage children before we pack them up and ship them off to the next chapter of their lives.
The outing started out with such promise. I drove my teenagers to meet my wife. We connected with her outside a garage, where she used her parking pass to get us into a building several blocks from the show.
As soon as she got in the car, she could tell the mood was dark and foreboding.
"What's the matter?" she asked.
"Nothing," Angry 1 and Angry 2 muttered in unison.
"Do you not want to see the show?"
No answer.
"Well? Would you rather go home? Dad can take you back."
No answer.
"Can I please have my ticket?" my wife asked, sticking out her hand. "I will go alone."
"No," I replied. "I want to go, too."
Walking through a city we didn't know well, we raced to get to the theater before 7 p.m. It wasn't easy, but we got in by 6:58 and race-walked to the door.
"You can't come in," the usher said.
We slumped our shoulders.
"But it's not 7 p.m.," my wife observed.
"Yes, but the show doesn't start until 7:30. We'll open the doors in a few minutes."
Funny, right? Well, no, not in the moment.
"Wait, this starts at 7:30 p.m.?" my son asked. "How long is it?"
The usher informed us it was three 45-minute acts, with two 15-minute intermissions. That meant we'd get home around 11 p.m.
"I have so much homework," he lamented.
We decided I would retrace our steps back to our car so he could get his backpack, order an Uber and send him on his way. I took a ticket and ran with him to the car. Fortunately, the Uber transfer went well. As I trotted back to the theater, I realized I was missing something. I called my wife.
"What's the matter?" she asked, sensing the continuing unraveling of the evening.
"I can't find the ticket. It must have fallen out of my pocket."
"Oh no, how are you going to get in?"
We talked for a moment and then I realized we could show my wife's two tickets to the usher with whom I spoke to on the way out. Our daughter could hover near the seats. Fortunately, the usher let me return.
Once the show began with frenzied music and considerable dancing, we waited. And waited. And waited. No one spoke. No one sang. It was, to the surprise of all three of us, a ballet.
Now, I know many fine people who love the ballet. Just as I know many wonderful, albeit misguided, people who love the Patriots. For the three of us, however, a ballet was not only unexpected, it was also unwelcome.
By the time intermission began, we were laughing.
"Should we stay for the second act?" my wife asked.
We stayed for another 45 minutes and left the theater.
"You know, it could have been worse," our daughter said, as we were driving back home.
"Oh yeah, how?" my wife and I wondered, incredulous.
"All four of us could have seen it," she said.
We chuckled as we hit every red light on the way home from the shattered glass slipper of an evening.