D. None of the Above: My predictions for the action in the stands as baseball begins
By Daniel Dunaief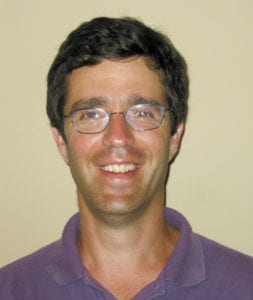 They'll win some, they'll lose some, and it'll rain, and they'll have to play some other day.
No, I'm not going to predict anything about the on field action this year as the "boys of summer" take the field this week for the start of the 2023 baseball season.
Instead, I'm going to make some predictions about the action in the stands. After all, the number of people and stories from the stands far exceeds the paltry size of the teams, umpires, grounds crew and everyone else involved with "The Show." So, without further delay, here are a few predictions for the upcoming season.
Someone will walk into one of the local stadiums and be too awestruck to speak. He may have been to other games, but returning to his favorite stadium and looking at the shimmering green grass, the bright foul lines, and the oversized baseball bag will take his breath away, even if only for a moment and even if no one notices the goose flesh on his arms despite the warm temperature.
Someone will share some of their favorite lines from baseball movies, suggesting that the team is a "bunch of lollygaggers," or that, in as deep a James Earl Jones voice as they can muster, "the one constant through all the years, Ray, has been baseball."
During long day games, fans, clad in T-shirts, jerseys or tank tops, will forget sunscreen and will develop a sunburn. For some, that sunburn will be a reminder of the game. For others, it might provide sore or red skin.
Debates that border on arguments will occur in every part of the stadium. Some disagreements will arise over whether the umpire made the right call, while others will reach into history. Who was the best left fielder? Should Pete Rose be in the Hall of Fame?
Fans will celebrate birthdays, waiting for that fleeting moment when their name appears on the screen with best wishes from Joe, Mo, Mary and the rest of the crew.
People will propose marriage. Most will say "yes" and will cover their mouths in astonishment. Some will storm off, throw the ring back, or yell something, leaving others to wonder whether the scene was real or staged.
Some fans will offer unconditional support for their favorite players, urging them on even after they struck out four times. Others will reserve the right to suggest that they could do better or that the player is a "bum."
Most fans will stand in salute to veterans, as the public address announcer shares details of a person's service and awards, and his or her family beams nearby, blinking back tears in a strong sun.
Important people will take important calls, making it tough for them to focus on the game. Some of those people will have to leave the game and go back to the office, while others will talk through a document or deal amid a series of ongoing crises.
Awestruck people will realize their fantasy and will catch a foul ball. They will raise the ball as if it were a trophy, giving the strangers around them a chance to applaud. A generous fan will likely hand a ball over to a nearby child, knowing how valuable that souvenir will be for him or her.
Fans will high-five people sitting next to them during a key moment in a big game, sharing their joy with anyone and everyone.
Someone from an earlier generation will shout "Holy Cow" when a player hits a towering home run, sending his friends into fits of laughter.
Someone will believe that the next pitch will alter the course of the game and, perhaps, that person's world, regardless of the score and the standings. Play Ball!