By Daniel Dunaief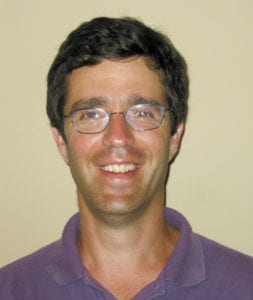 There's just far too much going on personally and professionally to contain it within a singularly focused column. Strap yourselves in, because here we go.
For starters, how awesome is the start of the school year? Kids grumble, shuffle their feet, roll their eyes and sigh. But, come on. It's a clean slate. It's a chance to learn new material, make new friends and start anew with teachers who didn't wonder what was wrong with you when your eyes were almost closed during the days before you got sick. It's also a chance for parents to breathe a sigh of relief as the chaotic house, which was filled with friends coming and going throughout the summer, establishes a predictable routine.
I spoke with a high school senior recently who was absolutely thrilled with the start of her final year of school. Not only does she want to get her grade point average up, which she was doing with a high average in her weakest subject, but she was also incredibly enthusiastic about the opportunity to apply to her favorite college. Her energy and enthusiasm were
infectious.
Keep up: Here comes another topic. The other day, after I dropped my son off at school, I passed a father who put me and so many other parents to shame. He was pushing a fully loaded double stroller with two children who were between 2 and 4 years old. Anyone who has had to push a double stroller with bigger children knows how heavy that bus on wheels can get. He also sported a younger child in a BabyBjörn carrier. That's not where it ended. While he was pushing and carrying three children, he was walking an enormous dog. Given the size of the dog, I wondered if he was tempted to strap a saddle on the animal and put one of the kids on top of him. Yes, I know that wouldn't actually work, but it would distribute all that child weight more evenly and would give "man's best friend" a job to do, other than getting rid of waste products on other people's lawns.
Speaking of dogs, yes, my family now has a dog. He's wonderful, soft and fluffy and is also an enormous pain in the buttocks. He has two modes of walking: He either pulls me really hard — he weighs more than 80 pounds — or he completely stops, pushing his snout into grass that he tries to eat and which upsets his stomach. Look, doggie dog, I know I can't eat dairy because of the enormous negative consequences. Does it occur to you that eating grass, dirt, plastic foam cups and pencils is bad for your digestion? Of course not because the only cause and effect you care about relates to what goes in your mouth.
So, last weekend we went to a baseball tournament for our son. The day after the tournament, the coach sent a pointed note to the parents, reminding us to contact him if we had a problem or question, rather than going straight to management. In case you were wondering, I don't miss coaching.
Then there's National Security Advisor John Bolton. So, he gets fired for being a hawk? Who knew he was a hawk? Oh, wait, just about the whole world. So, that begs the question: If his hawkish views weren't welcome or wanted, why was he hired in the first place?
One more question: When did the weather or hurricane warnings become political?