By Daniel Dunaief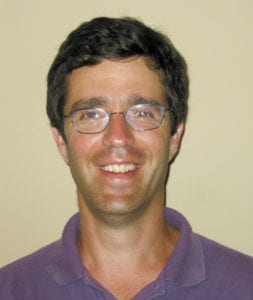 An indulgence is like a gift we give ourselves.
No, it's not always healthy, which is why we sometimes limit our indulgences.
These indulgences, however, can go a long way to restoring our equanimity.
In a nonscientific survey of people of different ages who were willing to respond to a question about their indulgences, I received a range of interesting responses. Sharing them, I hope, gives you a chance to consider what indulgence could improve your morning, afternoon, day or week.
Several people suggested that desserts were an indulgence. Maybe that's because so many restaurants market their marquee confection as a "warm indulgence" or a "decadent indulgence."
Not everyone enjoys the same sugary treat. Alex appreciates a warm chocolate chip cookie, while his wife Michelle suggested that any dessert would do for her and that she doesn't discriminate, which, I suppose makes her sugar sensitive.
Chocolate made several people's lists, although, given the size of the market for chocolate, consumption of this sweet is likely more of a routine than a periodic indulgence.
A close friend suggested that gelato was one of his favorite indulgences. He also shared a list of other pleasures, which includes skiing in fresh powder and sailing in Port Jefferson harbor.
Sticking to the food realm for a moment, a mother and her son both considered pizza an indulgence.
A friend in his mid-20s enjoys jalapeno kettle brand potato chips dipped in sour cream, while his longtime girlfriend partakes in a matcha latte.
In the frozen food section, a friend seeks out Italian ices.
A neighbor with four young kids enjoys shopping and jewelry, although some of the joy of those moments may come from getting out of the house and spending time on her own.
Another neighbor whom I've seen running regularly didn't hesitate to add alcohol to the list of indulgences. His drink of choice, which he shared instantly after getting the question, is bourbon.
Apart from food and drinks, a host of activities made the list.
A man in his mid-80s who leads an active life appreciates the opportunity to swim as often as possible.
For several people, reading a book without interruption is a welcome indulgence, breaks up the routine and transports them to other places, other times and other thoughts.
Julie, a friend whose company we like to keep regularly, enjoys siting on a beautiful, breezy beach with a book.
Kim, a friend I've had for well over a decade when our children started going to birthday parties together, shared a list that includes facials, a spa day, travel and chocolate eclairs. 
Noelle, who savors the chance to read a good book as well, loves foot massages, floating in a pool with her eyes closed and breathing underwater. Noelle is a scuba diver who hasn't breathed underwater in a while, but is building up the momentum to return to the depths to search for some of her favorite aquatic friends.
Several close friends immediately highlighted the joy of a massage. That one resonates for me, as I accumulate stress in my upper back and neck and I can feel myself relaxing the moment someone works out the knots.
Another close friend loves spending time with her mother in a garden, listening to the origin story of flowers that came from the gardens of other relatives.
After listening to all these indulgences, I felt transported into the peace in other people's lives. Asking about indulgences is a pleasant social icebreaker. To borrow from "Saturday Night Live": indulgences, talk amongst yourselves.