D. None of the Above: The maddening search for the missing sock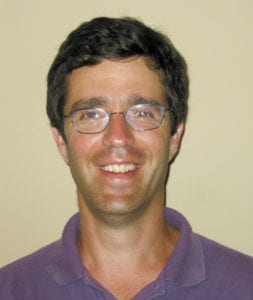 By Daniel Dunaief
A reader wrote in to request a column about the search for missing items. The following is my attempt to oblige that request.
Right now, someone, somewhere is looking for something. Whatever it is, a birthday card bought three months ago for that special day tomorrow, a scarf that matches an outfit perfectly or a piece of paper from an art store for a critical presentation, will cost less in time and money to purchase anew than the time it takes to search through the house.
And yet most people don't want to give up the search because they figure they'll find it, save themselves the trip and prove to their spouses that they aren't completely hopeless.
The search for stuff can go from the manic "Where's my hat, where's my hat, where's my hat," to the humorous "Oh, haaat, where are you? Come to me, hat. Wouldn't you like to share a spring day outside?" to the gritted-teeth angry "I know I put the hat here and it's not here, which means it either walked away on its own or someone picked it up and put it somewhere else."
When stuff disappears, we return to the same location over and over, searching the closet, flipping the cushions off the couch repeatedly, only to put them back and throw them off again, hoping that, somehow, the magic that caused the item to disappear will bring it back through our frantic search.
Most of us aren't like Seinfeld or my super-organized sister-in-law, whose garage is probably better coordinated and arranged than most Home Depots. I recognize, of course, that my wife and I are on the other end of that spectrum. I'm not sure how the people with the organizational gene do it. I look at a pile of stuff and separate out everything into broad categories. There's junk I might need outside, junk I might need inside, junk I can't readily identify — and then I stare at it.
At some point, my frustration at my inability to sort through it becomes sufficiently high that I put the pile back together and, lo and behold, the junk makes it almost impossible to find one specific item, even if what I seek is in that pile. My life is filled with figurative haystacks and my ability and my patience to search for the needles is minimal.
When I'm hunting for something, I close my eyes and try to retrieve from my memory the last time I saw it. Aha! I think. It was in the living room. No, maybe the dining room. No, no, I'm sure it was the kitchen.
Sometimes, I break down and buy the stupid item again, knowing that I need a specific type of tape, a matching pair of socks or something that I can't fake having because something like it —- a Hawaiian shirt versus a button-down Oxford shirt — just won't do.
When I return with the desired item, I take a moment to try to figure out where best to put it so I can find it again the next day or in a week, if I'm that organized. I walk slowly around the house, examining the piles of stuff that I just searched through, knowing that the piles are seeking recruits to join them. I come across an unusual and little used location, which I'm sure I'll remember. As I find the perfect place for the redundant item, far from the all-consuming clutter, I sometimes discover that the joke's on me: The original birthday card or missing sock await in exactly the same location.