By Daniel Dunaief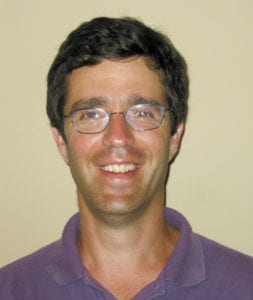 I have an obvious question for the National Rifle Association: Why fight gun control?
Yeah, yeah, I get it. You and many others don't want a repeal of the Second Amendment, which was written well before the creation of assault weapons that enabled deranged Americans to kill their fellow citizens
at an unfathomable rate.
But don't gun manufacturers want gun control? After all, wouldn't it be better to produce a product that stayed out of the wrong hands?
Let's take a look at the difference between gun manufacturers and car manufacturers. On the one hand, you have companies producing vehicles where safety is a top priority. In addition to meeting the stringent requirements of the law, some car manufacturers add features like a way to block text or phone signals from getting into a car while someone is driving.
Wow, what a concept. The car manufacturers don't make the phones. People have died doing all kinds of activities with their phones, taking selfies in dangerous locations and not paying attention to their environment in general because they are so focused on their phones.
And yet, some of these car manufacturers are protecting drivers from their own unsafe impulses that could harm them and others — sounds familiar? — by preventing the dangerous combination of phone use and driving. If we buy into the notion that "guns don't kill people, people kill people," shouldn't gun manufacturers make an effort to find out which people are more likely to kill other people, and not sell these destructive weapons to them?
In 1996, three years before the Columbine, Colorado, shooting became one of the first in what has now become a painful and familiar collection of mass murders in locations ranging from schools to houses of worship to malls during back-to-school sales, Congress passed a budget that included the Dickey Amendment, named after U.S. Rep. Jay Dickey (R-Arkansas). That amendment prevented the government from funding research that might lead to the conclusion that gun control was necessary.
Say what? Yeah, but, in light of recent tragedies, a law was passed last year clarifying that the Centers for Disease Control can actually fund research about guns. And, yet, the CDC still can't lead to any advocacy for gun control.
If guns make most people safer, why don't gun manufacturers want to know which people, specifically, shouldn't have a gun? The idea of background checks and red flags are all fine, but they may not be sufficient.
If a virus broke out anywhere in the country that threatened to kill a room full of people in minutes, we would want the CDC not only to understand how to treat those who might have that virus immediately, but also to provide warning signs to others about any symptoms that might lead to an outbreak of that virus.
The CDC is way behind in its research in part because that 1996 amendment effectively dampened any effort to conduct the kind of studies that would lead to a greater understanding of gun violence.
Sure, the Federal Bureau of Investigation could and should find people who might be a threat to society. With the help of the CDC, the FBI might have a better idea of where to look. 
The well-funded NRA, however, would do itself — and society — a huge favor if it put its considerable financial muscle behind an independent effort to understand how to recognize those people who shouldn't have any kind of gun, let alone an assault rifle capable of mass murder in a minute. The NRA doesn't even need to call it gun control, just firearms research.
We the people may have a right to own guns, but we also have a right to life, liberty and the pursuit of happiness. Wouldn't gun control research, supported by the NRA, ensure that we could live our lives without fear of the wrong people owning the wrong guns?