D. None of the Above: New Terms For the New Realities of 2020
By Daniel Dunaief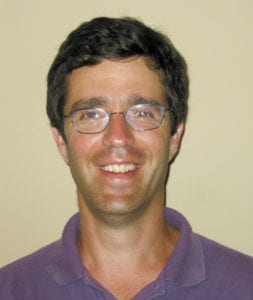 Our world is filled with all kinds of new terms, like social distancing, face coverings and viral peaks. We could use a few new terms to describe the modern reality, which might give us greater control over the unsettling world around us. How about:
Zoom Staging: The process of setting up our best artwork and most intelligent books behind us. We might have read "War and Peace" or "Crime and Punishment" or "An American Tragedy" in college. It's time to find those and put them on the shelves behind us, leading to a deep discussion about our favorite books as we wait for other people to join the calls. We could also add a few adorable pieces of incomprehensible artwork from our children that none of our coworkers would dare criticize.
Curbworld: Even though we're opening up parts of the economy starting this week, we still can only do some retail shopping through curbside pickup. We have become a world that exists at the curb, where retail space goes untouched and where curbs have become the intersection of our outings and the stuff we bring home.
Googleversity: To some extent, we were living in this world before the virus, but search platforms have become a critical part of our children's home learning environment. In addition to listening to a professor with a headset or air pods on, our children are also frantically searching the web in real time to answer questions about the War of 1812 or about theorems that sound vaguely familiar.
Coviracy Theories: The world was filled with conspiracy theories before President Donald Trump (R) came along and will have plenty of conspiracy theories after he leaves. Still, the preponderance of conspiracy theories related to the virus should have its own lexicon, as people have blamed everyone from foreign governments to incredibly rich and successful technology geniuses for the virus.
Insertcollege.edu: Up until now, people have graduated from colleges where they had unique, on site experiences. This year, that's not the case, as distance learning seems to have become something of a commodity, with professors of all talent levels struggling to engage a group of people remotely. None of the books we have that are supposed to help with the college hunt — and we have plenty of them now with a high school junior and a college freshman in our midst — help us differentiate among the online platforms of the institutions of higher learning. It's unclear how, if at all, any of these institutions stands out.
SWSD: Second Wave Stress Disorder. Over the last several weeks, we have heard plenty about a coming second wave. In fact, some colleges that are reopening their doors this fall, such as North Carolina State University, plan to start their semester early, go through fall break and then send students home for an extended break that they hope allows them to avoid a second wave at school.
91 Divoc Dreams: Given the dream world, it seems fitting that we reverse the order of COVID-19 to suggest the upside down world that haunts our dreams, which is a mixture of the realities of our daily fears, anxieties and discomforts blended with the imaginative world of science fiction drama that we beam into our bedrooms that distract and unnerve us.
Masksession: Some of us have become obsessed with the right not to wear a mask, even as others feel an urgency to ensure everyone wears masks. The mask discussion has become an obsession.
2020 No More: To finish the vernacular, we should no longer consider perfect vision to be 20-20 because, after all, 2020 sucks. We could change it to 21-21 or anything else, where we don't need to link the perfect vision of hindsight to this imperfect year.