On July 7, the Huntington school board appointed three new faces to serve in administrative roles at different levels. The meeting took place at Jack Abrams STEM Magnet School auditorium and ended with the appointment of Kathleen Acker, Joseph DiTroia and Gamal Smith as superintendent and assistant principals, respectively.
According to a press release, trustees approved the appointment of Acker who will serve as the superintendent for finance and management services for the Huntington school district's administrative team. Before joining this team, Acker was a business education teacher for six years at Walt Whitman High School. Since 2010, Acker was also the high school's principal.
But before she was in charge of overseeing 250 Walt Whitman staff members and nearly 1,900 students, Acker was the school's assistant principal for six years. She attended Long Island University Post, where she earned a Bachelor of Science in management. She then attended Stony Brook University for her Master of Science in technological systems management. Acker, who will assume the appointed position on Aug. 3, also has an advanced graduate certificate for school district administration, which she received while attending Stony Brook.
Acker will replace Sammy Gergis starting Aug. 3 and receives a salary of $185,000 for this position. Acker is up for tenure Aug. 3, 2019.
Both DiTroia and Smith will serve as assistant principals at Huntington High School and assumed their positions on July 8. Both individuals will receive a salary of $137,041. DiTroia will also handle master scheduling duties. According to Jim Hoops, public information coordinator for Huntington school district, the assistant principal who handles those duties are required to work 10 extra days in addition to the normal school year workdays. While Smith is not replacing a current faculty member, DiTroia will replace Brenden Cusack, according to a Huntington school board meeting agenda.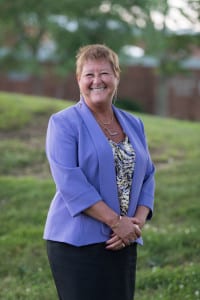 For DiTroia, life before Huntington High School included serving as a teaching assistant for two years at Plainedge High School. For nine years, he was also a social studies teacher at William Maxwell Career and Technical Education High School in Brooklyn, followed by becoming the dean of discipline. His accomplishments include serving as the dean of students and positions as the assistant principal of Alfred G. Berner Middle School in Massapequa and North Babylon High School, respectively.
DiTroia received a Bachelor of Arts in history while attending the University of Delaware. He also acquired a Master of Science in secondary education from Queens College.
Smith attended Clarkson University, where he received a Bachelor of Science in biology and premedicine. He attended Mercy College and obtained a Master of Science.
Before the board appointed him as one of the assistant principals, Smith worked at Richmond Hill High School as a teacher and lab instructor. While working at John Adams High School, Smith served as the dean of students. He was also the assistant principal at John W. Dodd Middle School and PS 212 in the Bronx.
Smith held the positions of assistant principal and science department chairman at Dr. Richard Izaquierdo Health & Science Charter School, was a science teacher and the dean of students for PS 254, and the principal of Nassau BOCES Positive Alternative Twilight High School.
DiTroia and Smith could not wait to get to work, as they began familiarizing themselves with the high school as well as Huntington faculty and staff members only several hours after the board appointed them to assistant principal positions. DiTroia and Smith are both up for tenure July 8, 2019.