D. None of the Above: College Students Prepare to Return During COVID-19
By Daniel Dunaief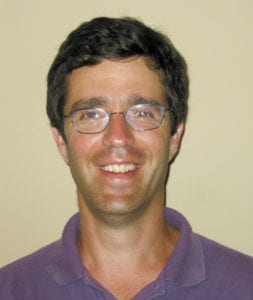 This generation of college students have dealt with numerous shocks in their short lives. Most of them were born around the time of the terrorist attack on the World Trade Center. That event triggered several battles on foreign soil, led to the Department of Homeland Security, and created a world in which people took off their shoes at the airport and passed through metal detectors on the way in to concerts and sporting events.
As if that weren't enough, this generation then had to deal with the 2008 financial crisis, when Lehman Brothers went bankrupt and when life, for many, became considerably more challenging amid a painful decline in the subprime housing market.
Through their upbringing, they also heard about mass shootings, some of which occurred at school. They practiced shelter-in-place and had nightmares about killers roaming the same hallways where artwork depicting students' families and the alphabet adorned the walls.
The contentious 2016 presidential election brought two largely unpopular choices onto center stage. After a bitter election fight, the country didn't have much time to heal, as the Democrats and Republicans transformed into the Montagues and Capulets.
Indeed, while each side dug in deeply, their respective media supporters expressed nonstop outrage and acted dumbfounded by the misdirection and apparent idiocy of the leaders and their minions across the aisle.
Then 2020 happened. The virus has killed over 120,000 Americans, crippled economies, led to mass layoffs and unemployment and turned the hug and the handshake into bygone gestures from six months ago that somehow seem even longer ago. With the killing of Minneapolis resident George Floyd, many protesters weathered the viral storm that had kept them inside for months to express outrage at a system where equal protection under the law seemed like a distant ideal.
Now, these same students face the possibility of returning to school. Some colleges have told their students to return earlier than normal, to forego visits to friend's dorms, and to wear masks and social distance.
It seems likely that many of these colleges' students, who have a familiar youth-inspired independent streak, will defy these new rules, much the same way many in the general public, including President Donald Trump (R), shun the idea of wearing masks.
If  I were running a college, and I'm glad I'm not because I'm struggling to provide sound  advice to two teenagers, I would triple and quadruple my medical staff. I would urge regular testing and I would make sure my college had the best possible treatments and plans ready.
Fortunately, the treatments for the virus have improved from the beginning, as the medical community has raced to provide relief to those battling draining and debilitating symptoms that have lasted for weeks or even months.
When people do contract the virus, as they inevitably will at some of these schools, I would urge students to rally around each other, their professors and anyone else who contracted COVID-19.
Unfortunately, this generation has had to grow up rapidly, to see ways each of them can play a role in helping each other. Students may not only become involved in the standard blood drives; they may urge their peers to check for antibodies and to donate convalescent plasma, which may help save lives and ameliorate the worst of the viral symptoms.
The modern college student doesn't have to look to distant shores to find people overwhelmed and in need of their youthful energy and good intentions.
Many college students want to be relevant and contribute. They can and will have ample opportunities, with their antibodies, with their understanding and empathy, and with their ongoing resilience in the face of a lifetime of challenges.