TBR News Media's Mother's Day Contest honors local mothers
Thanks to all the children who entered Times Beacon Record News Media's 2018 Mother's Day Contest. Congratulations to Alexa and Caroline D'Andrea of Shoreham and Phoebe Powers of Northport for being this year's winners and receiving a family four-pack of movie tickets to the AMC Loews Stony Brook 17. Special thanks to AMC Loews for being this year's sponsor. Happy Mother's Day!
Makes every day special
Oustanding mom
Treats me kindly
Helps me when I'm hurt
Everything is more fun with her
Really sweet and loving
— By Phoebe Powers, age 7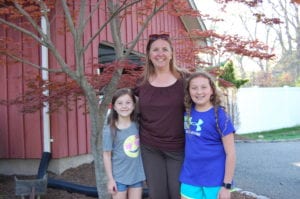 My mother is marvelous.
Opposite of mean!
The best mom ever!
Hugs me a lot!
Excellent always!
Runs with me!
— By Alexa D'Andrea,   age 7
My mom is so AWESOME because she does everything for me.
Outstanding, my mom is outstanding because she is 1 in 1,000,000.
The best mom ever, my mom is the best mom ever because she never says no!
Happy, my mom is always happy because she is a postive person.
Excellent, my mom is excellent because she doesn't yell and is always nice.
Really nice, my mom is really nice because she listens to what ever I want to say to her.
— By Caroline D'Andrea, age 10