By Nancy Burner Esq.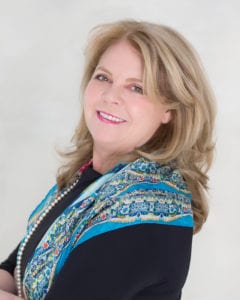 The Medicare program is administered jointly by the state and federal government. Medicare is available to adults 65 years of age and older, or to anyone under the age of 65 who is entitled to Social Security Disability. 
Medicare provides varying levels of medical coverage, depending on the plan you have. Medicare Part A and Part B, two of the more basic plans, provide coverage for hospitalization stays, rehabilitation, physical therapy, routine doctor visits, and medical equipment. Medicare Part A will also cover the cost of hospice care with a terminal diagnosis of less than 6 months. 
It is important to note that Medicare will not pay for long term services in a facility or services received at home on a long term basis. For example, if you fall and require surgery, you may need rehabilitation in a facility before able to safely return home. In this case, as long as all requirements are met following the hospital stay, Medicare Part A will cover the full cost of the first 20 days in a rehabilitation facility. For days 21-100, there is a co-pay per day if the patient continues to need rehabilitation services. 
If you have a supplemental insurance policy or commonly referred to as a "gap" policy, this may help ease the cost of the daily out of pocket co-pays. After Medicare stops paying, the full cost of the nursing home falls on the patient. This can cost can be upwards of $600 per day.
As you can see, coverage for rehabilitation under Medicare Part A is intended to be short-term. The goal is improvement of acute conditions through rehabilitation and skilled nursing care. While given up to 100 days, patients rarely qualify for this full amount. After admittance to a facility, the patient is evaluated periodically. Once the facility determines that the patient no longer needs skilled care, coverage under the Medicare program ends.
The most important piece to understand is the difference between skilled care and custodial care. Medicare does not cover custodial care. There are many circumstances where the patient does not fall into the category of needing rehabilitative or skilled care, but the family cannot bring their loved one home safely. Medicare does not pay for time to set up a discharge plan. Once Medicare terminates coverage, the patient needs to return to the community or start privately paying for care.
As you enter the arena of Medicare and with unpredictable times, education is key. It is important to meet with your Elder Law attorney to discuss future care plans and options for aging in place successfully.
Nancy Burner, Esq. is the founder and managing partner at Burner Law Group, P.C with offices located in East Setauket, Westhampton Beach, New York City and East Hampton.