By Daniel Dunaief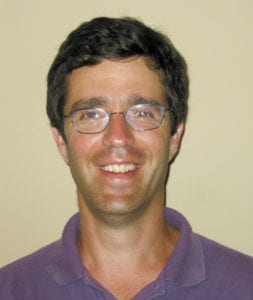 We cry and laugh with movie characters, feeling their pain when their fictional lover runs away with the neighbor or laughing with them when they share a joke, slip and fall, or embarrass themselves during a public speech.
Long after we've put a book down, the characters join us as we commute back and forth to work. We feel the pain they experienced during World War II when they lost family members or neighbors. We are grateful that the main character who is battling his personal demons somehow survives unimaginable ordeals.
We stare into the faces of the huddled masses from pictures at Ellis Island, many of whom left the only home they'd ever known to start a new life in a place that has become, fortunately for so many of us, the only home we've ever known. We see the bags at the immigrants' sides, the children in their arms who are our parents and grandparents, and the resolve in the arrivals' eyes as they wait for their turn to pass through the gates to the New World.
We read about people whose lives touch us so profoundly that we send money through GoFundMe pages. We don't have any need to ask them whether they drink Coke or Pepsi, whether they're a Democrat or a Republican, or if they support France or the United States in the Women's World Cup. We want something better for them.
What about all the people who surround us, who drive next to us on the same roads on the way to and from work, who stand in line with us at the movie theater, the deli or the Department of Motor Vehicles?
The people who share time and place with us are just as deserving of our sympathy, empathy and care, and yet we honk when the light turns green and they don't go, we become irritated when they don't understand our lunch order, and we snarl when our co-workers misunderstand an assignment.
I would like to suggest that we spend one day every year, maybe this publication day, June 27, appreciating people. Let's call it People Appreciation Day.
This doesn't and shouldn't be a day when we trudge out to get a mass produced card that says, "Hey, I appreciate you." This could be any level of appreciation we'd like to share.
We could take an extra second to thank the cashier at the supermarket, who asks us for our store card and wants to know if we found everything OK. We can thank her and ask how she's doing. When she answers, we might react accordingly: "Oh, happy birthday" or "Sorry to hear about your cat" or "I sometimes miss the place where I grew up, too."
Maybe instead of honking when the light turns green, we can imagine — the way we would if we were looking at the title of a movie or the cover of a book — what the driver inside is feeling, thinking or experiencing. How is that any different from caring about a two-dimensional stranger in a book we're holding?
The people in our lives aren't here to entertain or amuse us, but they can elicit our empathy, understanding and appreciation. We can, however, offer them the gift of care and concern.
We can appreciate their efforts to meet their basic needs and their desire to strive for something better for themselves and their children. These other people are dedicated teachers, determined athletes, a third-generation member of the military or a new neighbor from far away whose loneliness we can extinguish. Let's take the time and put out the effort to appreciate them. When we do, we can benefit from the opportunity for people appreciation to forge a human connection.