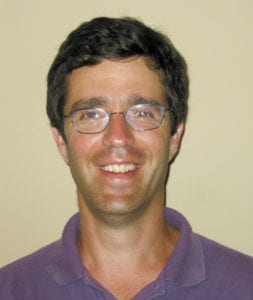 When I was younger, I was the best baseball player who ever lived. OK, maybe that's a wee bit of an exaggeration. Maybe I was a decent player who had a few good games, surrounded by periods of agonizing ineffectiveness, miserable failure and frustrating inadequacies.
Baseball, as its numerous fans will suggest regularly, is a game of failure. And yet those exquisite moments of success — when we break up a no-hitter, get to a ball that seemed destined for open grass or develop the speed to outrun the laser throw from the outfield — make us feel as if we can do anything.
Recently, I have found myself frustrated beyond the normal measure of perspective because I feel as if I've lost a step or six when I play softball. My current athletic deficiencies seem to be a harsh reminder of the inexorable journey through time.
As I return from the game in the car, I sometimes bark questions at myself, wondering how I missed an easy pop-up, or how I lunged for yet another pitch I should have hit. My family, who comes to the games to support me, watches me dissolve into a puddle of self-loathing.
Yes, I know, it's not my finest hours as a parent and I know I'm setting a terrible example. And yet something inside of me, which is both young and old, can't control the frustration. I'm an older version of the kid who was so annoyed with his own deficiencies that he kicked a basketball over some trees. OK, maybe they were hedges and I probably threw the ball, but in my memory the offending orb traveled a great distance.
So, what was and sometimes is missing from my life that caused these games to be so important? Other than talent, conditioning, plenty of sleep and a commitment to practicing, my biggest problem was, and sometimes still is, a lack of perspective.
People suffer through much greater hardships than a decline in limited athletic skills. Life is filled with challenges and inspiration. People overcome insurmountable odds, push themselves far beyond any expectations by taking small steps for mankind or even small steps for themselves when they weren't expected to walk at all.
As I know, I am fortunate in many ways to have the opportunity and time to play softball at all. To be sure, I recognize that perspective isn't what people generally need when they care about something large or small: They need focus. Artists spending countless hours painting, writing, revising, editing or reshooting a scene for a movie to enable the reality of their art to catch up to their vision or imagination often lose themselves in their efforts, forgetting to eat, to call their parents or siblings, to sleep or to take care of other basic needs.
Considerable perspective could prevent them from finding another gear or producing their best work.
And yet perspective, particularly in a moment like a softball game, can soothe the escalated competitor and give the father driving a car with his supportive family a chance to appreciate the people around him and laugh about his inadequacies, rather than dwell on them.
In a movie, perspective often comes from a camera that climbs high into the sky or from someone looking through a window at his children playing in a yard or at a picture of his family in a rickety rowboat. Perhaps if we find ourselves tumbling down the staircase of anger, frustration or resentment, we can imagine handrails we can grab that allow us to appreciate what we have and that offer another way of reacting to life.