Police blotter: Suffolk County incidents and arrests, March 23-29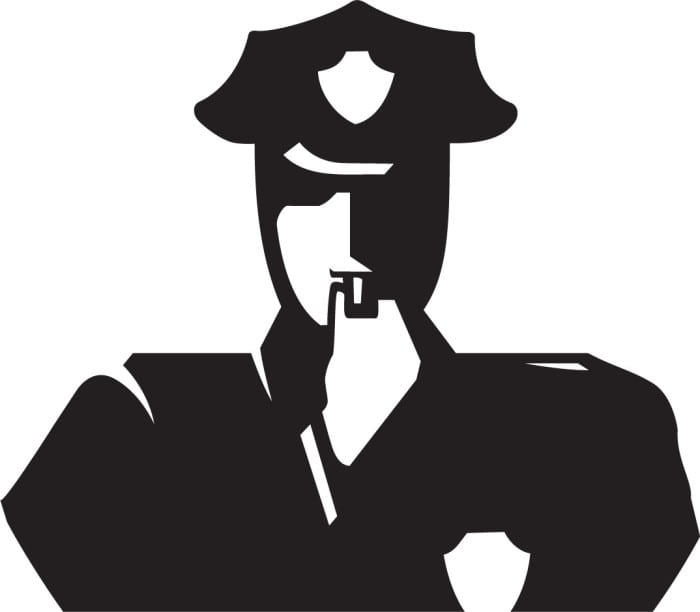 Dodge ATM
On March 27, a resident of Market Street in Port Jefferson Station reported that a wallet had been removed from a 1997 Dodge Ram.
Dial S for stolen
Two unknown males stole a cell phone from a victim on Main Street in Port Jefferson Station. According to police, the incident occurred at around 4:30 a.m. on March 27.
Unlocked
A resident of Lincoln Avenue in Port Jefferson Station reported cash had been stolen from a wallet that was left in an unlocked 1997 Honda on March 25.
Jeepers!
A 2011 Jeep was stolen from a residence on Crescent Drive in Port Jefferson Station. Police were notified of the grand larceny on March 25.
Tased and confused
A 48-year-old Port Jefferson man was arrested for resisting arrest and criminal possession of stolen property on March 29. Police said the man was found at 7-Eleven on Old Town Road in possession of a stolen 1994 Jeep Wrangler, and lunged at an officer when confronted. The officer deployed their TASER.
Faking it
A resident of Thames Street in Port Jefferson Station fell victim to identity theft, and notified police on March 23 that an unknown person had used personal info and made financial transactions.
Keg stand
An unknown person or persons removed an empty beer keg from Port Jefferson-based Schafer's storage yard on March 25.
Needed directions
An unknown person took a GPS, cash and paperwork from an unlocked 2008 Honda on Sheep Pasture Road in Port Jefferson on March 24.
Double the drugs
A 25-year-old Port Jefferson Station man was arrested in Port Jefferson on drug charges on March 26 after police found him seated in a 2004 Chevy with an electronic smoking device that contained marijuana. In addition, police discovered cocaine in his possession.
Off-roading
A 48-year-old Mount Sinai woman was arrested on multiple charges on March 25, after police said she drove a 2002 Mercury Mountaineer in reverse and into a neighboring home on Osborne Avenue in Mount Sinai. The woman was charged with reckless driving, reckless endangerment and criminal mischief.
Feeling deflated
A woman reported her 2005 Honda Accord's two rear tires had been punctured while parked outside the Applebee's on Route 25A in Miller Place. The incident occurred on March 23.
We've been hit!
A resident of Rockledge Court in Rocky Point reported their home had been struck with several paintballs and a window screen had been broken on March 29 between 11:15 a.m. and 12:15 p.m.
Master of disguise
A 32-year-old Rocky Point man was arrested on a false impersonation charge on March 27. Police said the man, who did not have his license on him, was stopped at Prince Road and Harding Street for a traffic violation and gave police a false name.
Smashed
A resident of Harrison Avenue in Centereach reported the window of a 2000 Chrysler had been smashed at some point between March 25 and March 26.
DWI on road to Independence
Police arrested a 53-year-old Centereach man in Selden for aggravated driving while intoxicated after he was involved in a March 29 car crash by Independence Plaza.
Rockin' Robin
Four Selden residents were arrested on March 27 for criminal possession of a controlled substance with intent to sell. According to police, three men, ages 31, 34, and 43, and a woman, age 33, were arrested at a residence on Robin Road. The defendants had heroin in their possession.
Civic responsibility
A 1997 Honda Civic parked at a residence on Hawkins Road in Centereach was discovered stolen between March 28 and March 29.
Thief won't listen
Numerous headphones were stolen from the Centereach CVS on Middle Country Road on March 28 between 6 p.m. and 10 p.m.
Out of the closet
Two unknown males broke into an apartment on Stanley Drive in Centereach and took items from a bedroom closet on March 23. According to police, the complainant said the men had a handgun and fled through the front door in an unknown direction.
Bad reality check
A 37-year-old man from Brentwood was arrested at the 4th Precinct in Smithtown on March 28 and charged with issuing a bad check while knowing he had insufficient funds. Police said he wrote a bad check to Side Lumber & Supply Co. The man was arrested at about 10 a.m.
Disenchanting
A 25-year-old man from Islip was arrested in Smithtown on March 26 and charged with petit larceny. Police said the man stole Magic the Gathering cards from a location on Route 454 in Islandia on Jan. 28.
Driving outside the lines
A 23-year-old woman from Centereach was arrested in Commack on March 28 and charged with driving while intoxicated. Police said that at about 2:30 a.m. she was driving a 1999 Dodge on Route 14 in Commack when police pulled her over for failing to maintain her lane.
Inn trouble
A 19-year-old man from Brentwood was arrested in Commack on March 28 at 12:30 a.m. and charged with two counts of grand larceny in the fourth degree. Police said he stole more than $1,000 in cash from someone's wallet at the Commack Motor Inn and stole a credit card from a different person at the inn. He was also charged with unlawful possession of marijuana.
Cut short
Police said a 38-year-old man from Bay Shore was arrested in Commack on March 28 and charged with third-degree burglary. Police said the man stole razors from Costco on Garet Place after being prohibited from entering the store.
Identity stolen, phones purchased
An unknown person used the identity of a Larson Avenue man from Smithtown to purchase cell phones and equipment from Verizon Wireless worth more than $2,400. The crime was reported to happen sometime on March 28 at 7:30 p.m.
Not so safe
A safe was looted on March 28 at Developmental Disabilities Institute on Hollywood Drive in Smithtown.  The cash belonged to the residents of the location.
Window damaged
An unknown person threw a bottle of wine through the rear window of 3 Guy's Hobbies on Lawrence Avenue in Smithtown. The incident was reported to police on March 28 at 3:05 p.m.
Egged
A Roy Drive home in Nesconset was egged, according to police. The incident was reported on March 29 at 10 p.m.
Mean streets
An incident of road rage took place in St. James on March 25. Police said a male complainant reported that he was driving west on Route 347. As traffic was merging, someone cut him off, he said, and a shouting match between both drivers ensued. The other driver threatened to kill the complainant and then drove away.
Gimme my pizza
Police said two men were arrested in connection to an incident that occurred at Little Vincent's pizzeria on New York Avenue on March 29. At about 1:29 a.m., a 20-year-old from Commack was arrested and charged with criminal mischief, with intent to damage property, after he punched the front door of the pizzeria after being asked to leave. A 20-year-old from Smithtown was also arrested in connection to the incident and charged with second-degree obstructing governmental administration, as he tried to obstruct officers making an arrest.
Check it
A 34-year-old woman from Melville was arrested in Huntington on March 28 at the 2nd Precinct and charged with third-degree grand larceny. Police said that between Nov. 1 at noon and Dec. 31 at noon, the woman attempted to steal money by altering checks.
What a pill
Police said a 31-year-old man from Huntington was arrested in Huntington and charged with seventh-degree criminal possession of a controlled substance and third-degree aggravated unlicensed operation of a motor vehicle. Police said that on the corner of New York Avenue and Gerard Street, on March 27 at 8:26 a.m. he was driving a 2004 Jeep with a suspended or revoked license. The man also possessed prescription pills without a prescription.
Busted with drugs
A 22-year-old woman from East Northport was arrested in Huntington Station and charged with seventh-degree criminal possession of a controlled substance and loitering. Police said she was loitering at about 11:55 a.m. on March 26 at a location on West Jericho Turnpike, where she was later arrested. She was also found in possession of heroin.
Fake checks
An unknown person took two checks from a Huntington female complainant, forged signatures without permission and attempted to cash them sometime between March 16 at 9 a.m. and March 18 just before midnight. The incident was reported on March 28.
7-Eleven brawl
A male complainant reported that he and another man got into a verbal dispute at 7-Eleven on New York Avenue in Huntington. Both men fell to the ground and got into a fight, and both were transported to Huntington Hospital. The incident was reported on March 26 at 7:40 a.m.
Items stolen
An unknown person entered a 2005 Toyota Tundra on Joseph Court in East Northport and stole sunglasses, a GPS and cash sometime between March 21 at 8 a.m. and March 29 at 8 a.m.
Missing jewelry
Police said assorted jewelry was stolen from a home on Dalton Lane in East Northport sometime between 9 a.m. on March 24  and noon on March 25.
Purse taken
Someone removed a purse containing cash, a driver's license and a credit card from a 2009 Honda Pilot parked on Croley Street in Greenlawn. The incident was reported on March 28 at 8:23 p.m.