Life Lines: Where are you in your body?
By Elof Axel Carlson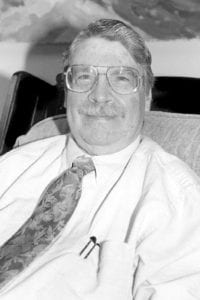 Most of us would say that our sense of self exists in our head, more specifically in our brain, and for those with some memory of high school or college biology, in the frontal lobes of our cerebral hemispheres of the brain where memory, language and sense perceptions are stored and coordinated. 
That is a 20th-century view of where we are. 
If you asked that question earlier, you would get a variety of answers in, let us say, ancient Rome, the golden age of Greece, the Middle East at the time of the rise of Christianity or even before there were written histories. 
Vestiges of these beliefs exist in our language. We say we have "gut feelings" about issues that are central to our beliefs. We say we give heartfelt thanks for things that touch us deeply or spiritually. 
Our ancestors a millennium or so ago also believed that our brains cooled the blood and terms like "hot-headed" or "cold-blooded" reflected the differences in brain heated or chilled states. These phrases reflect the belief that our soul or being was in our intestines or in our heart. How did we shift our self from the gut or the heart to the brain? 
The heart was known to beat, and it responded to emotions by racing and thumping. Galen in ancient Rome believed the blood entered the right ventricle and passed through invisible pores into the left ventricle where it was "vitalized."
Servetus in the 1550s believed blood entered the right ventricle and then passed into the lungs from the pulmonary artery and returned aerated, into the left ventricle. Thus, he identified the role of the lungs as air exchange and established there was a pulmonary circulation.
William Harvey in 1628 did experimental work to prove that the circulatory system was more complex. He showed veins had valves and arteries did not. He argued (and demonstrated) that the heart is a pump and the blood from the body enters the right atrial chamber, goes into the lungs through the pulmonary artery, exchanges air in the lungs through microscopic vessels (later seen and called capillaries) and returns to the left atrial chamber, goes into the left ventricle, and then gets pumped through the aorta to the rest of the body. 
What neither Servetus nor Harvey knew was that they were scooped by Ibn al Nafis (1213-1288) who was born in Damascus and died in Cairo. He was a celebrated Arab physician and rejected Galen's views of the role of the heart and claimed there was a pulmonary circulation that went into the right chambers and entered the lungs and returned to the left chambers with refreshed blood. 
The history of science is a wonderful field because it teaches us that knowledge is gained piecemeal and often each generation has an incomplete understanding of the most important parts of who we are and how we work and what composes our body and our understanding of the universe. 
We tend to drop out of memory the predecessors whose partial insights were a mixture of valid insights and false interpretations. We make do with what we know and guess at what we think is complex and reduce it to our understanding, and later generations fix our errors and drop out conclusions. 
I like to think of this analysis with "heartfelt" thanks for the pleasure it gives to have this insight. I also feel, "deep in my gut," that reason, and not my bowels, is the basis of my success as a scientist in my career. That reason I associate with my brain and the neurons whose connections and synaptic associations (most still to be worked out by future generations of scientists) which allow my "cool-headed" capacity to think and to suppress my "hot-headed" or fevered brain saturated with emotion to be subdued. 
Elof Axel Carlson is a distinguished teaching professor emeritus in the Department of Biochemistry and Cell Biology at Stony Brook University.