Eye on Medicine: Why do hospital ratings matter?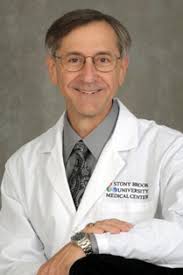 When choosing a hospital, whether for yourself or a loved one, it pays to have the peace of mind in knowing that you or your loved one will receive the highest quality of care. One way to help ensure that peace of mind is to do your homework.
We recently received news that will give the residents of Suffolk County and beyond one more reason to feel confident about choosing Stony Brook University Hospital for their health care needs. Our hospital has been named one of America's 100 Best Hospitals™ for 2019 by Healthgrades, the first organization in the country to rate hospitals entirely on the basis of the quality of clinical outcomes.
Recipients of the America's 100 Best Hospitals Award are recognized for overall clinical excellence based on quality outcomes for 34 conditions and procedures for 4,500 hospitals nationwide. Healthgrades reviews three years of Medicare and other inpatient data, comparing actual to predicted performance for specific and common patient conditions. 
This impressive distinction was achieved by the entire Stony Brook University Hospital team working together to achieve one goal — to deliver on a commitment to provide every patient with exceptional care. We continuously put patient safety and quality of care first, while bringing cutting-edge services and evidence-based medicine to our community. 
As one of America's 100 Best Hospitals, Stony Brook University Hospital is in the top 2 percent of hospitals nationwide and one of only four hospitals in New York State exhibiting exemplary clinical excellence over the most recent three-year evaluation.
Stony Brook was also named one of America's 100 Best Hospitals for cardiac care, coronary intervention and stroke care. I'm proud to report that our hospital is the only one in the entire U.S. Northeast region, and one of only two hospitals in the nation, to achieve America's 100 Best Hospitals in all four of these categories.
With so many choices, it helps to understand that the quality of care you receive varies from hospital to hospital. Whether you are planning an elective surgery or you are admitted to our hospital unexpectedly, it's important to know that at Stony Brook University Hospital, you'll be at one of the nation's best.
Dr. Kenneth Kaushansky is senior vice president, Health Sciences, and dean, Renaissance School of Medicine at Stony Brook University.