D. None of the Above: Sharing top 10 fake news items in my world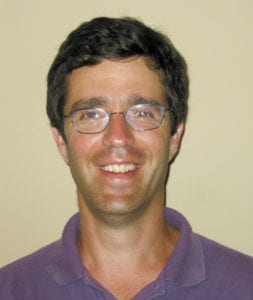 I am in the news business. I also write columns. Today, I'd like to conflate the two, tackling the ubiquitous topic of "fake news." Don't run away, figuratively speaking! I'm not going to write about politics or politicians. I'm going to share fake news from my world.
10. I am a Yankees fan.
What makes that fake? It's accurate, but it's also fake because I've always been a Yankees fan. While the statement isn't false, it's not news because news suggests that it's something new. It's not fake per se, but also not news and that's what makes it fake news.
9. I enjoy the time my kids are away.
What makes that fake? The fake element to this is that I enjoy the time they're home, so I don't exclusively enjoy the time they're away. I may have smiled at and with my wife and, yes, I've found myself laughing out loud now and then for no particular reason in public, knowing that no one will glare at me, but it's fake news to suggest I only enjoy this time.
8. I reveled in the movie "Rocketman."
What makes that fake? While the movie was compelling and it offered details about superstar singer Sir Elton John's childhood, it was a look behind the curtain at his early pain. I sympathized with him as he dealt with family challenges and personal demons, but I can't say that I reveled in the biopic. I felt moved by his struggles and I appreciate how much he had to overcome to live the balanced life that he seems to have now. The gift of his musical genius may have been enough for the world to appreciate him, but not to give him what he wanted or needed when he was younger.
7. I have a wonderful dog.
What makes that fake? My dog has wonderful moments, but I wouldn't characterize him as wonderful. He needs training, chews on furniture, jumps on people and barks at things I can't see, which isn't so wonderful when I'm conducting interviews with people in other states or when I'm in the middle of a delicate peace negotiation between children who don't seem to have missed each other all that much when they were apart.
6. I detest logic.
What makes that fake? I enjoy logic. It follows rules and patterns. It only appears that I detest logic in this column because I'm trying to make a point about fake news.
5. I'm worried about the Earth.
What makes that fake? I'm not just worried about the land: I'm also concerned about the air, the water, biodiversity and a host of other limited resources.
4. I use real words.
What makes that fake? People who rely on a computer spellchecker will find numerous words that appear to be incorrect or that are underlined in red in my science columns. Words like nanomaterials, which are super small structures that hold out hope for future technologies such as medical devices or sensors, don't register at all. If you asked a spellchecker, my columns are rife with fake words.
3. I use fake words.
What makes that fake? I love the double negative element to this. It's fake to say I use fake words, because I also use real words.
2. I only use small words.
What makes that fake? I categorically refute the notion that I only use minuscule words. Check out the word "ubiquitous" at the top of this column.
1. I always lie.
What makes that fake? If I always lied, that would make the confession true, which would mean I don't always lie, which would make the statement fake.
The flexible and logic-challenged fake news has become a tool to dismiss information, opinions and realities that people find disagreeable. It provides a convenient way to ignore news that may have more than a kernel of truth to it.