D. None of the Above: Rushing to Make A Vaccine Some Won't Get
By Daniel Dunaief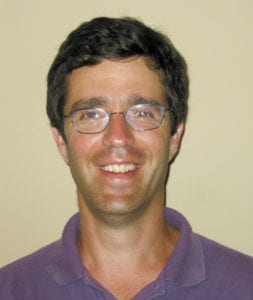 What are we all waiting for? A vaccine ranks high on the list, if you read the newspapers and hear the dialog and diatribes from that epicenter of anger, hostility and finger pointing known as Washington, D.C.
But, really, how much will a vaccine change our lives? If a vaccine were available tomorrow, would you take it? For a vaccine to create herd immunity, a majority (70 percent or more) of the population would need to take a safe, effective treatment.
In an unscientific survey of 18 people to whom I promised anonymity, eight of them said they would take a vaccine if it were available tomorrow, while the other 10 said they would wait anywhere from several months to a year to take it. Several of the respondents elaborated on the rationale behind their decisions.
Jody said she would take it because "absolutely anything that helps us get kids back into school and the world moving again" is worth the effort.
Melissa said she would also take a test. Her husband is currently in a clinical trial and doesn't know if he received the vaccine or a placebo.
While Sheila suggested she usually waits a month or two after a new vaccine comes out to determine if there are any side effects, she would take it whenever it's available "as long as the [Centers for Disease Control and Prevention] backs it."
A health care worker, Doug explained that his company won't let him work without getting a flu shot. He wondered whether the company's policy would be the same after a COVID vaccine comes out. Indeed, a vaccine would create a college conundrum, as schools that require a new vaccine before students return for the spring might cause some students to choose remote learning or to take a semester off.
Stephanie would only consider taking a vaccine if Dr. Anthony Fauci, director of the National Institute of Allergy and Infectious Diseases, said it was safe and effective.
Matt would not rush to get a vaccine. He said he doesn't "buy the first model of a car or wait in line to get the newest cell phone. Let's see how it works."
Jacob was much more adamant, expressing concern that the urgency to get a test on the market would create a potential health hazard.
John shared Jacob's concerns, saying he's nervous about anything new. "I would consider taking a vaccine a year from now," John said, but not until researchers and doctors know more about it.
Cindy, who is suffering with several other health problems, said she wouldn't take a vaccine for a year or more. She doesn't know if the vaccine might interact with medications she's currently taking, while she's also concerned that any change in her body might alter her overall health. Mindy wouldn't rush to get a vaccine. "Testing takes time and if it were available that quickly, I would not trust the effectiveness and/or safety," she said.
So if my non-scientific sample is reflective of the overall population, a vaccine, even if it's effective and safe, would take more than the typical few weeks after it is available to provide a benefit to both the individual and the greater population.
While an available vaccine might be a relief, it also causes concerns about whether the process moved too quickly. Assurances from the CDC, the Food and Drug Administration and Dr. Fauci might help ease those worries. To borrow from the sports world, the population is eager for an umpire to call balls and strikes after the pitch is thrown, and not before, to satisfy a timeline for people eager to return to the life of handshakes and hugs.