D. None of the Above: Another Take on Words That Matter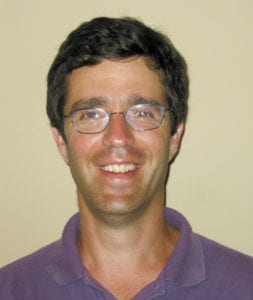 By Daniel Dunaief
Last year at this time, I wrote a column celebrating words. I feel compelled to share another homage this year. This may start a new annual tradition. I hope you enjoy.
Words dart away, just out of reach, like a fish in the ocean, a butterfly in a meadow or a Frisbee lifted overhead by a sudden breeze.
Words emanate from nearby, startling us while we lay in bed, coaxing us to search the house, the closet, the garage for the source of elusive sounds.
Words give strength to our arguments, power to our convictions, and a method to share our hopes, desperation, dreams, fears, needs, wants and cravings.
Individually and collectively, words enable us to invite others to share experiences.
Words form the backbone of a democracy always challenged by new words, concepts, people and ideas.
When we hold an infant, listen to the sound from the air leaving the lungs of a whale surfacing nearby or gaze from the top of a volcano at the rising sun over the horizon, we hope the words we choose to describe what we see, feel and experience bring us back to these magic moments.
Words grow into unmanageable bundles as jargon triggers a metamorphosis that confounds and clutters their meaning, turning them into a sesquipedalian mess — that is the practice of using long-winded, obscure words.
Words tell tales, show emotions and reach out across time from generations long since past, urging us to pay attention and learn lessons from those who came before.
We select rhyming words that sing like chirping birds. 
Words make us laugh, offering a salve to suffering and transportation out of intransigence.
When we can't understand something, we name it, giving a word to the unknown that allows us to refer to something in the cosmos, in our minds or buried under our fingernails. Ancient Romans used words to construct fantastic stories about the stars, the heavens and the gods, who exhibited a wide range of emotions that seemed remarkably human.
We remember the words from our favorite movies: "May the force be with you" ("Star Wars") and "Louis, I think this is the beginning of a beautiful friendship" ("Casablanca"). And from our favorite presidents, such as John F. Kennedy's "Ask not what your country can do for you, but what you can do for your country" (1961) or Franklin D. Roosevelt's "The only thing we have to fear is fear itself" (1933).
We carry with us the words that mean the most from our own lives. We don't need to check them at the airport when we are in group 9, stuff them in an overstuffed backpack when we go to school or keep them from getting waterlogged when the evapotranspiration cycle decides to dump rain, sleet, hail or snow upon us. We remember the person so critical to our existence that he or she "ruined us for all other" men or women.
The words that elevate, inspire and encourage us to do and be our best allow us to stand straighter and taller, enabling us to wear a cryptic smile that those who know us best perceive immediately.
Words give us hope, help us believe in ourselves and allow us to feel connected to someone halfway across the world.
We pause from uttering words during moments of silence, as we pay respect with the unspoken words in our minds.
We are surrounded by paper thin walls of meaningless, angry, spiteful, hateful words. We can combat those messages with words that reflect the best of us and our country. Words fill the toolbox with the parts to build the world as we choose.
As you ponder words that matter at this time of year, I'd like to wish you and your family a Happy Thanksgiving.