D. None of the Above: An unusually tasty rubber chicken event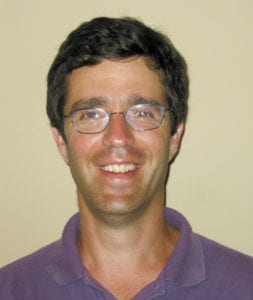 They are called rubber chicken dinners for a reason. Much of the time, corporate events masquerading as social gatherings offer little in the way of flavor, taste or entertainment.
This one, however, had so much potential. A group invited my wife and me to attend a football game. The connection came through my wife, who interacts regularly with our hosts and received the invitation months earlier. When we read the invitation, we knew she could invite our son, although we also knew he had two midterms the day after the big game, which meant that I could escort her.
I have, on occasion, demonstrated a surprising nimbleness in jamming my foot into my mouth. Unintentional and harmless though the effort may be, I have worked hard to pull back on (a) sharing too many details, (b) making too many jokes and (c) asking anything about controversial topics.
We walked into a suite, where our host immediately caught my wife's eye and shook her hand. I'd met him several times and he graciously welcomed me as well, although I realize my decidedly unimpressive place in the world.
My wife had given me a rundown of the people we'd likely meet, even as I tried to look over some of their shoulders to watch the football game occurring past the tray of appetizers, the plate of sliders, the collection of untouched cookies and the bowl of half-eaten popcorn.
A woman whose name had made the list shook my hand and smiled at me. I waited the usual three seconds to see whether she was planning to bolt to chat with someone more interesting, more powerful, taller, better dressed or more well versed in the world of football. After all, she was wearing a football jersey and, while my son can name the rosters of most teams because of his fantasy football acumen, I'm much more limited in this sport.
She, however, kept looking me in the eye, encouraging further conversation. We described the lives of our children. That generally constitutes safe topics, so I was on terra firma.
When I asked where she grew up, she said California until she went to high school on Long Island. I'm not sure why I asked because Long Island is truly a huge place, but I wondered what school she attended.
She told me it was in Setauket and it was called Ward Melville.
Wow, I replied, I went there, too. She said she was on the tennis team and we both remembered the name of the coach who had been there years ago, Vicki Goldfarb. My new acquaintance's father, as it turns out, was a fighter pilot who had moved to Long Island to work for Grumman when he became an engineer.
It became a remarkably detailed conversation. She lived about a mile away from me for five years, until I graduated a few years ahead of her from Ward Melville.
When she excused herself for a moment, I figured that I might have overplayed the conversation. At that point, I tried to get a closer look at the football game, until my wife and I started talking with our hosts about their family's skiing adventures.
As we started to leave, I once again found myself chatting with the Ward Melville graduate. She shared a few more compelling stories about her family and her life, including an adventurous trip to Green Bay, where her husband celebrated a landmark birthday in the snow and cold.
This was, decidedly, not a typical rubber chicken event for me and one that I hope continues if we follow up and get together some time in 2020. And, in case you are wondering, I don't think I committed any social faux pas.