D. None of the above: A star-studded evening as a Lilliputian spectator
By Daniel Dunaief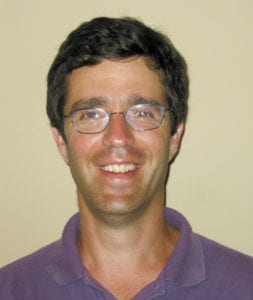 So, what was it like to be in Charlotte, North Carolina, Sunday during the?
For starters, employers warned their staff about heavy traffic around the Spectrum Center and about parking challenges. They suggested working from home on Friday and over the weekend, if possible, to avoid delays.
As a result, for the entire weekend, the car traffic around this manageable city seemed even lighter than usual. People couldn't drive too close to the Spectrum Center, but it was nothing like Yankee Stadium or Citi Field before or after a game against a heated rival, or even against a middling team on a warm Saturday in July.
The city rolled out much tighter security than usual, putting up fences around a nearby bus station and restricting walking traffic into the outskirts of the stadium to ticket holders only. 
Once inside, I felt as if I had become a Lilliputian in "Gulliver's Travels." Men and women of all ages made 6 feet seem like a minimum height for admission. I felt like a kid who sneaks onto a ride at Disney World despite falling well below the clown's hand that indicates "you must be this tall to enter."
The clothing choices reflected a wide variety of fashion statements. Some had come to be seen, decked out in fine suits, flowing dresses and high-heeled shoes. Others strutted around in sweatpants and sweatsuits, donning the jerseys of their favorite players.
Celebrities walked among the commoners, much the same way they do at the U.S. Open. Several people approached a slow-moving and frail-looking Rev. Jesse Jackson to shake his hand. Jackson later received warm applause from the crowd when he appeared on the jumbotron large-screen display.
As taller teenagers, who were well over 6 1/2 feet tall, brushed past us, we wondered whether we might see any of them at this type of event in the next decade. They were probably thinking, and hoping, the same thing.
The game itself, which was supposed to start at 8 p.m., didn't commence until close to 8:30, amid considerable pomp and circumstance.
The crowd saluted each of the players as they were introduced. The roar became considerably louder for local hero Kemba Walker, the shooting star for the Charlotte Hornets who scored 60 points in a game earlier this season.
The crowd also showered old-timers Dwyane Wade and Dirk Nowitzki with affection, saluting the end of magnificent careers that included hard-fought playoff battles and championship runs. The two elder statesmen didn't disappoint, connecting on 3-point shots that also energized the crowd.
While the All-Star game sometimes disappoints for the token defense that enables teams to score baskets at a breakneck pace, it does give serious players a chance to lower their defenses, enjoying the opportunity to smile and play a game with the other top performers in their sport.
Wade and Nowitzki, who each have infectious smiles, grinned on the court at their teammates, competitors and fans after they sank baskets.
A first-half highlight included a bounce pass alley-oop from North Carolina native Steph Curry to team captain Giannis Antetokounmpo. In the end, Team LeBron beat Team Giannis, 178-164.
The halftime show proved an enormous success, as rapper and North Carolina product — via Germany — J. Cole performed "ATM," "No Role Modelz," and "Love Yourz." The young woman sitting near us knew every word of the songs, swaying, rocking and bouncing in her seat.
I asked her if she knew Cole would be performing and she said, "Of course." I asked her whether she liked the basketball or the halftime show better. She said she enjoyed both.